7 best albums of 2010, according to Jonas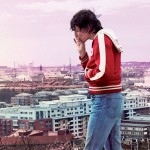 1. Håkan Hellström – 2 steg från Paradise
Ten years after his debut, Håkan Hellström made a masterpiece. No more, no less. Meet the lyrics, the music and the feelings of 2010.
This is a classic album, most of all a unity, a ensemble of songs that really matters.
Håkan did the most powerful and impressive album of the year. I´m just glad being around when it happened.
2. Deer Tick – The Black Dirt Sessions
A gang of racketeers from Providence, Rhode Island has made a record full of Kentuckysevenmusic. Their black sessions stucked like dirt to my heart.
People tell me that Deer Tick is a band on a mission. That they´re about to reinvent livemusic as we know it. That they play every nite as it were their last.
I love the sound. The band leader John McCauley III mixes blues, folk and rock in a way that makes me a believer. In every word he sings.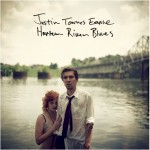 3. Justin Townes Earle – Harlem River Blues
Justin Townes Earle keeps thrivin his honky-americana. That alt-country gospelstuff , impossible to turn down.
Son of Steve Earl, named after Townes van Zandt, drugproblems all over. A scarred background gives his songs an extra dimension.
I can´t stop bootstompin when Harlem River Night or Workin´ for the MTA hits the stereo. It´s good, it´s for real.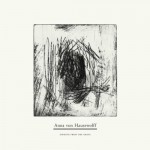 4. Anna von Hausswolff – Singing from the grave
Anna von Hausswolffs debut knocked me right out. A hard hit on the head, made me loose my breath.
I saw her in church on a hot and weary summernite. She hit that piano til it became religion, it was cosmos right there.
I don´t know where AVH finds her strenght. I know it´s unique, I know it hurts, I know I need it.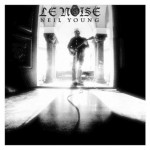 5. Neil Young – Le Noise
This is only Neil Young and a disted guitar. No fellow musicians, no Crazy Horse, no doo-wop-girls. It´s the most intresting record of the year.
The producer Daniel Lanois (U2, Bob Dylan) has made a brave sound, a wall of noise that only the old mans voice could break thru.
It´s a discharge. I listen to the words of the song Hitchhiker and man, this album is turning into a friend.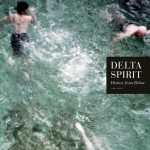 6. Delta Spirit – History from below
Delta Spirit is a fantastic rockband. They play almost 300 gigs every year. They pick up the trashcans and bring them out on stage. They grew up listening to great music, and they are giving it all back.
It´s darling american, it´s sweet sweet music. It´s epic songs like St Francis, Bushwick Blues och Vivian. It´s fucking awesome.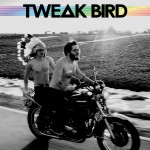 7. Tweak Bird – Tweak Bird
Already in the first song of the album Caleb and Ashton Tweak make their statement: "In our minds we are the chosen ones".
The brothers from Illinois are rocking their kind of riff n´roll with the attitude of an tigertank. It´s World War 3 right here. I´m lightning up my cigarette and enjoying the ride. This could turn ugly.