---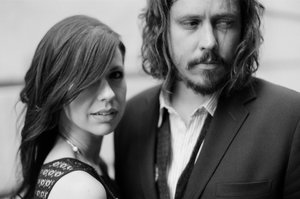 Sometimes you just know… No need for explanations, no need for analysis… A great song, by a great band. In 2011 this song saw the light of day, and I just found out today.
The band Civil Wars, Joy Williams and John Paul White, two great singer songwriters just make great stuff, and have a great following. We love this shit.
Their material is enchanting in so many ways, listen…
---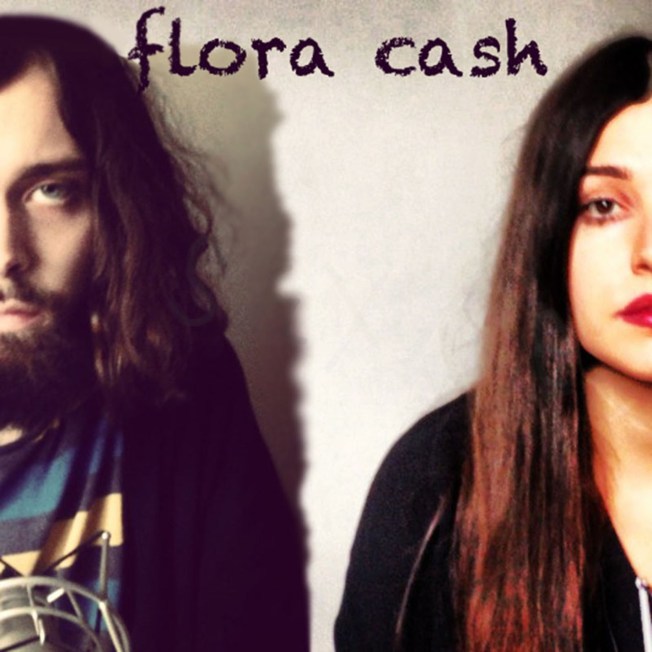 A swedish-american lovestory… Cole and Shpresa, met via Soundcloud, and the music. Fell in love, created music together, and Flora Cash entered this world.
The music is intelligent, bold and very sophisticated and low key… An amazing sound which has us spellbound. Just can't stop listening…
Listen for yourself:
Favorite tune: Mighty Fine
---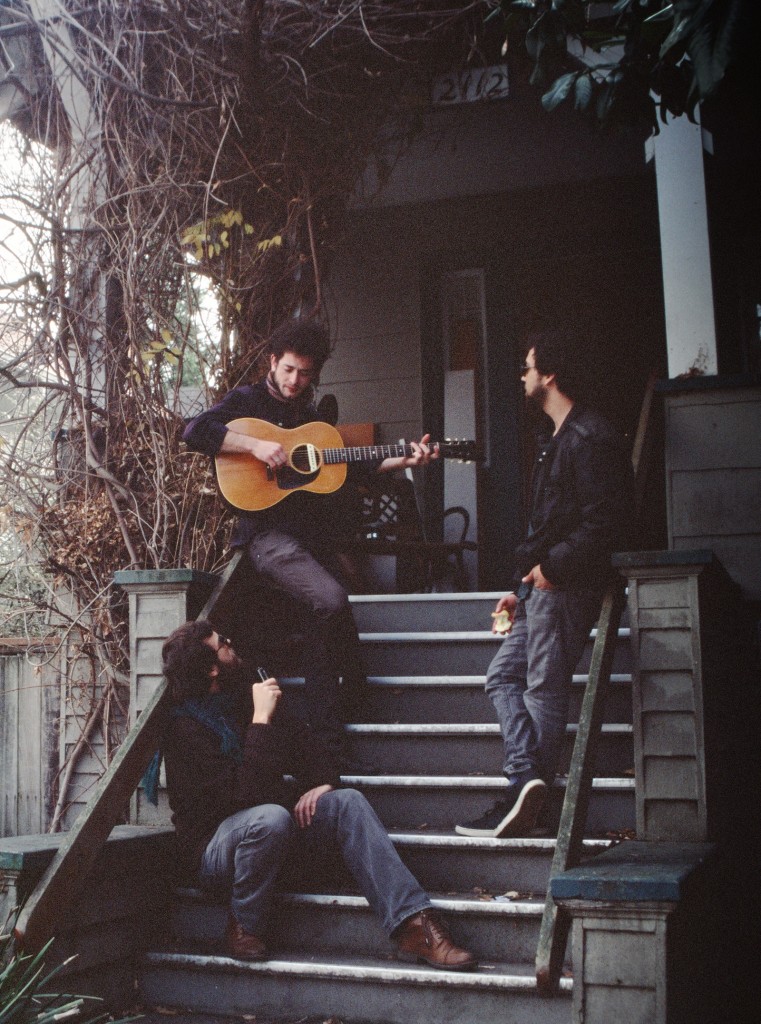 Sometimes… You just know when you stumble upon real music. Real musicians. Real emotions.
A friend in LA wrote me a letter, letting me know that she had something for me. Something that would be right up my alley.
I dont know if she knew how right she was. When I first heard the Song Preservation Society, I was baffled. I was in love.
This is for real. This is what what happens when real musicians and real writers get together and create. I feel small. I feel in love.
If you are totally unaffected by this, please let me know. Otherwise, just smile to your fellow person. Knowing you have met the love for music.
Song Preservation Society is Trevor Bahnson, Ethan Glazer and Daniel Wright. Their debut EP, Ready Room, was recorded in the fall of 2012 with guidance from the much respected Nino Moschella, "master of coaxing".
In my world, the sound of these guys is not to be placed on any coast of the vast country they operate in, but a national treasure. Listen, understand or let it just keep your heart in shape…
---
---
One of the truly greatest album from a Swedish artist in 2005 was Tiger Lou's "The Loyal".
With the feel of being inside a German car driving at top speed down a wet autobahn in the dark, just sensing the colors on the side of the road rushing by. Barely.
The despair and the joy in Rasmus Kellerman's voice like a narrator to the movie that is played on the windshield. Pure magic.
The first album "Is my head still on?" (2004) with the enormous hit single "Oh Horatio" felt new yet timeless at release, it still does.
Tiger Lou's most recent album "A Partial Print" (2008) carries a heavy load, with great dignity. The music is unique in a very Tiger Lou way. Dark with a drive. Drums and guitars that remind us that it is possible to create great music with small means. Those ten minutes that is "The More You Have To Give" and "The Less You Have To Carry" is short of perfection in my book.
After three full-lengths as Tiger Lou, Rasmus Kellerman released "The 24th" as himself. The sound is very different, acoustic, more personal, a diary if you will.
We had to have a talk to Mr Kellerman, to see what's in store for 2012… and more…
What are you listening to, right now?
"Arrow" by Jacques Greene & Koreless, "Nova" by Four Tet & Burial, "Grace" by Keith Kenniff, "Where Are Your People" by We Have Band, "Josie" by The Darcys, "Hold On" by SBTRKT, "Be There In Bells" by The Pines, "No Respect" by Machinedrum, "Just Smile For Me" by Bondax & Bobbie Gordon."
A regular song salad.
Best book read, in a while?
"I look forward to the two new Chuck Palahniuk books I just ordered. And I'm about to start Blue Nights by Joan Didion. Been a while since I finished a book. I'm an easy starter, hard finisher."
Your hopes for this year?
"Get my shit together and write more songs for my new project, which is gonna be great. Finish up some new Tiger Lou songs perhaps, do a gig or something. Do a few techno tracks. Go to Greece in the summer. Become a better designer. Be a good husband. Have fun. Live/work in California."
Three artist who inspire you?
"Right now I think what Burial is doing, and how he does it is very inspiring. That would be my ideal situation, being able to write & record your tunes in peace, and email them to someone and have that be it. No tours, to promo, no fucking around. Just music straight from one heart to another. Jacques Greene does some amazing rule bending, which I love. And Radiohead have their own universe."
Who deserves a breakthrough in 2012?
"I think SBTRKT should be a household name. Him and Jacques Greene. The sheer melancholy, beauty and groove of the music they keep producing amazes me. I wanna be in their sphere. Me and everyone else."
Kentuckyseven suggest you check out the sweetness created up until now…
Spotify: Tiger Lou, Rasmus Kellerman
---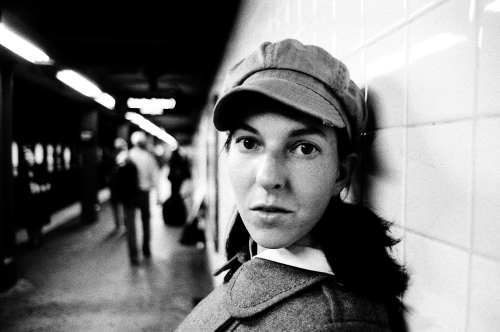 Rosie Thomas just announced the release of a new album.
The album "With Love" will hit the streets  Febuary 14th on Sing-A-Long Records,  produced by Dave Bazan and Blake Wescott, and features performances by Sam Beam (Iron & Wine), BroBro Brian Thomas, members of Sufjan Stevens' band, and plenty of other talented musicians/friends.
With a back catalogue like Rosie, this is something to look forward to. Greatness to expect.
Meanwhile…
---
One of Sweden's most talented singer/songwriters I'm Kingfisher – Thomas Jonsson, released the video for "Svalbard" from the great album "Arctic" (Playground Music) today.
The album made it to the best of 2010, and keeps rotating on our lists. Arctic is an masterpiece. The video is no exception.
Listen to the album, find the magic.
---
The awesome LA band George Glass, has released a video. And they chose my favorite on the album. Welcome Home. Sweet stuff.
Check it out…
Wanna listen to the album in its entirety, go Spotify:
---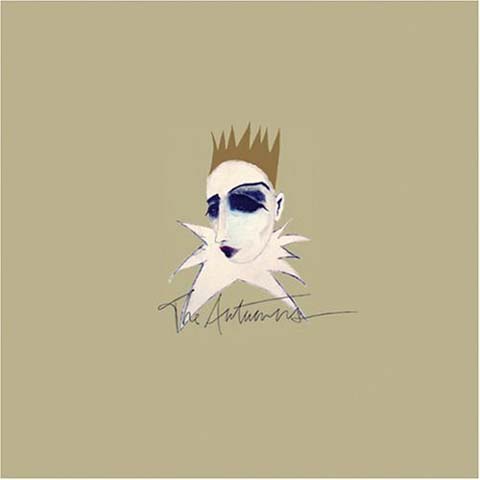 Sometimes you discover bands or songs that was released ages ago. And sometimes it is just a couple of years ago.
Listening to Strangeways Radio, with Simon Raymonde, opened my ears to a band, completely unknown to me. The Autumns.
The Autumns has released a number of albums, the last one in 2007. But the album that really did it for me (7 years after being released) is the self-titled album that was released on Bella Union in 2004.
The album did receive a whole bunch of great words.
"This is one glorious album from a band which can produce music that is unutterably beautiful but also hugely powerful." — MOJO – 4 Stars **** "An A&R man's indie rock wet dream, replete with a lavish phalanx of guitars and singer Matt Kelly's acrobatic falsetto… Impressive stuff." — Q – 4 Stars **** "Never soars at anything lower than 30,000 feet." — NME – 8/10 "This album has such majestic chutzpah that the epic gene in you will simply surrender." — The Times of London – 4 Stars ****
There is one song in particular, that really stands out. The End. I see myself putting it on over and over again. But this is something else. Large, dramatic and full of energy and darkness. Listen to the track on Spotify. If you, like me, missed it back then.
I know I could be preaching to the choir, but for those who didn't attend in church…
---