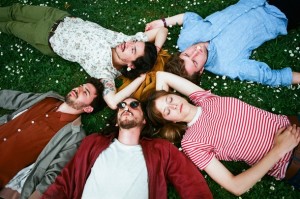 • We got a letter from amazing band Sunshine & The Blue Moon.
"I think it's safe to say we're a nostalgic bunch. We get our music on vinyl or tape, we take our photos and shoot home videos on film, we drive around in my big old boat of a car, anything that brings us a little farther away from the pervasive technologies that dog all of our daily lives."
Well that pretty much sums things up. We love this band. The song Lucy is beautiful as an autumn harvest in summer time. It's a thing of truth, love and – nostalgia. Debut-LP out this Fall, we can´t wait.