---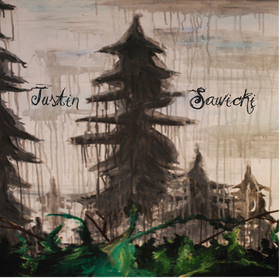 • Justin Sawicki from Hamilton, Ontario have made a totally independent record. The kind we love.
The LP was made entirely in his home studio, the only finger prints on it are his and those of his close friends. This is what it is all about! The music is very rooty and down to the bone. You feel the songs, hollow and honest.
The self titled album, the second from Sawicki, is released Dec 11 – til then enjoy great song The Upsala Trees.
---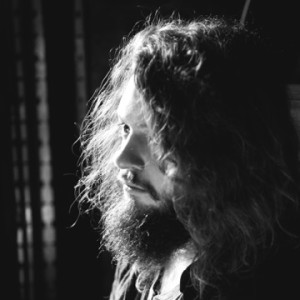 • Londoner John Joseph Brill left the capital and his heavy-rock-band past and moved to Liverpool in 2013 where he holed up with a pile of Neil Young, Leonard Cohen and David Bowie records. He found his true voice, a brandy-warm baritone that breaks us down. JJ got the soul-gripping ability to capture eternity with a lonely tune. Strong, emotional, beautiful.
Ahead of a new EP release due 2016, check out song The Grape and The Grain. Speaking about it he explains "It's a very personal song about loss. The loss of a lover, the loss of a future but at the same time its tinged with hope. That naïve, yet charming hope that maybe, just maybe if I don't think about it for long enough then the fucked up thing might not happen."
---
• 32 year old Swede Sofia Assarson is part of our local favorite band Castlewoods – together with Maja Fredriksson and Johanna Lannerö. A folk-indie kind of vibe, from Joni Mitchell via Kate Bush to Beach House.
The debut album was recorded at Studio Oodion, in classic Music A Matic's headquarters in Gothenburg. Where both Håkan Hellström and Joakim Thåström been before. It was intense, nine days recording with Swedish snuff and late night whiskey along with studio owner Henryk Lypps homemade fish soup and technician Thomas Andréns endless patience.
– It was magic! Now we just wanna hit the road and play live. An album today is an expensive business card, a chance to introduce ourself to the world, says Sofia. Right now she lives in Berlin. Doing her thing.
– I write new material and network. Berlin is beautiful, to meet and jam together, sleeping on someone's couch. I wanna make a living in music and there are no shortcuts. It's about working hard.
Next thing for Castlewoods?
– We just got a tour booked in northern Europe through a booking agency and concept called Meta Projects. They chose us among a number of different bands and have a true love for Swedish folk-indie. It´ll be six dates in Germany and Amsterdam for starters, says Sofia.
3 short Sofiafacts
• Lives: Gothenburg & Berlin.
• Reads: Right now the latest books of Haruki Murakami and Patti Smith.
• Listens to: Gillian Welch, Katzenjammer, José Gonzales, Jessica Pratt, I Wish I Was A Fish.
Until the album arrives, check out this vid; beach-India-style.
---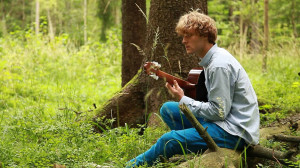 Patrik Jakubowski, who is normally found behind the bass in punkgrungerockers Riddarna, releases his first solo EP Ocean. Kentuckyseven is very proud to exclusively give you a first taste of the EP that'll be out tomorrow November 18.
Ocean is a thing of nature. We join Jakubowski in his green mode. Forest and moss, river and sky. The smell of pine needles and resin thru the air. The acoustic guitar is there to guide us, a Fleet Foxes kind of vibe. Mezmerizing, hypnotizing.
The theme that pervades Ocean is a desire to be wild and totally unrestrained surrender to nature's wild grip. The EP, which is co-produced by Bob Hund's Christian Gabel, give promise of more shimmering songs around the corner. We, for sure, are spellbound.
---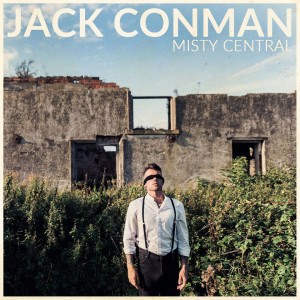 • Watch this guy Jack Conman do his debut single Misty Central (via Warren Records) in his own, massive way. The young Englishman – 18 year old! – is a phenomenally talented singer-songwriter who hammer out the songs on his guitar.
This track is the first taken from the upcoming debut EP Euphoria Springs. Enjoy!
---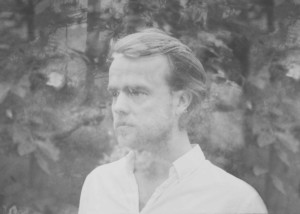 • Two years ago Troels Abrahamsen sat down in front the piano at home, after years of writing his songs on the computer.
"Since my childhood the piano has had a central role in my life. Therefore it was a success to be back at the piano and have direct contact with an instrument again. For me it became an opportunity to create something new and start over again", says the great Dane.
EXEC is Troels Abrahamsen new solo project and The Explanatory Gap makes for a truly captivating first single. It is taken from forthcoming album The Limber Real, due for release on February 12, 2016.
This is Antony & the Johnson meeting John Grant having coffee with Tvärvägen drinking beer with Broken Twin walking with Angel Olsen listening to Possessed by Paul James. Analogue music straight from the heart, a Nordic psalm we believe in.
"Where do these white chalk lines come from, that separate us as we run, around this track…" Let this one sink in, folks.
---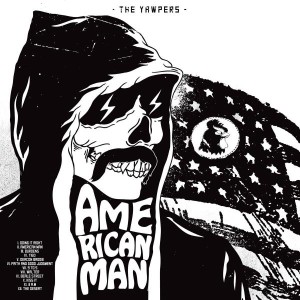 The Yawpers are a three-piece rock and roll band from Denver, Colorado. Check out their brand new song Burdens! The band just signed to Bloodshot records and are definitely moving on up to the Creme Brulees of the rock n rola community. New album American Man is out on the streets October 30. Keep it close!
---
---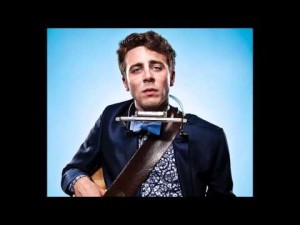 We had the good fortune of meeting Joe Pug yesterday in Gothenburg, Sweden. He's on tour and played a great gig at Bar Kom. The ending, when the band left stage and strolled down onto the floor singing in the small audience was enchanting. Thanks for the magic, Joe!
We asked for some of Pug's darlings and got this:
• Pod: The Moment with Brian Koppelman:  "In this program, screenwriter Brian Koppelman interviews artists and business leaders that inspire him.  Specifically, he talks to them about how they handled certain crucial "inflection points" in their lives.  That is, he wants to know why successful people process the high and low points of their careers differently than the rest of us.  Start with the interview he does of Seth Godin and move on from there."
• Music: "Warm Enemy" by Christopher Paul Stelling:  "I had the pleasure of playing the Paradiso in Amsterdam with this American songwriter.  We swapped records after the show and I found myself returning to this tune.  His guitar playing is a personal, nylon-string take on John Fahey and Joseph Spence that is absolutely gripping.
• Book: The Remains of the Day, Kazuo Ishiguro:  "I read this classic of modern fiction on the flight over to Europe this summer.  Told from the first-person perspective of a mid-20th century English butler – stay with me! – it explores the act of relinquishing the notion that your individual life had meaning beyond your own private joys and sorrows.  The narrator, Stevens, spends the book reflecting on a career that he spent in the service of an aristocrat whom he considered a "great" man.  As the book unwinds though, he begins to question whether or not his employer was indeed great and therefore whether or not he himself spent a life doing meaningful work.  This is a short, wonderful read."
---