Bruce Springsteen – The Seeger sessions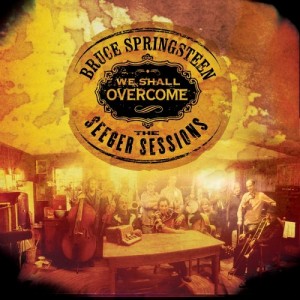 Min gamla hjälte Springsteen har gått tillbaka till rötterna, långt ner i jordmyllan. Han slängde in 23 folkmusiker, ett gäng fioler, några banjos, munspel och lådvis med kall Budweiser i en lada ute på den amerikanska majsfältslätten. Bra gjort.
Resultatet, hans första coverplatta, svänger som en rundpall. De gamla Pete Seeger-låtarna är starka och fotstampet letar sig in i min högerdoja. Dunkar till när jag minst anar det.
Dylan gjorde en likadan platta 1992, Good As I Been To You. Fast helt akustisk. Bossens hyllning blir lite för mycket klämmigt fiolylande, sådär att det gör ont i innersidan av örongången. Några låtar hade mått bra av att bara ha en plinkande gitarr i bakgrunden. Det enkla är ju det geniala.
Bästa låten är Erie Canal, som föredömligt går i moll. Som alla riktigt jävulskt bra låtar i världen, förövrigt.
Betyg: fem av sju K7´s.
Drick till: vadsomhelst på en träaltan i Mississippi-deltat