Friday! Florence! Festival!
Friday, I'm in love! One of my all-time favorites brings this friday to the highest note!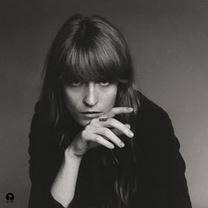 Florence + The Machine has released the first single from the upcoming album "How Big, How Blue, How Beautiful" (expected release 2015-06-01). The single "What Kind of Man" is a great friday tune. Full of energy and emotions and with the characteristic sound that Flo' has made us all love.
We are so much looking forward to this years Way Out West, where once again we will get to hang out with this magnificient woman! Couldn't be more excited. August 13-15:th we will be there.
Listen to What Kind of Man on Spotify…