Iceland Airwaves – Hjaltalín @ Reykjavík Art Museum

Hjaltalín
Reykjavík Art Museum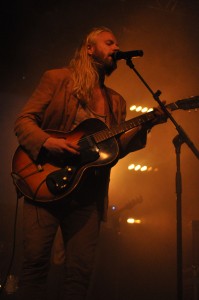 This band has earlier specialized on music that could be described as chamber pop. Having a minor orchestra helps but their music combined classical elements and pop in a superb way that made them stand out.
During their gig at the Art Museum though they played new material that moved away from that heavenly mixture.
My heart ached for a bit and I nearly put on a frown but when the crowd seemed to love it at least a little stone was lifted of my chest.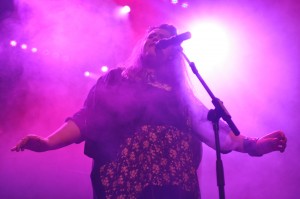 Hjaltalín manage to put on a great stage show and the dynamic within the band functions perfectly. The voices of the two singers melt together so nicely but there should be more room for the female voice.
A resource like that should never be kept back.
The band seemed to have moved on though, and they have developed for sure but there is still that unique and odd twist that set them apart that finally drives the audience crazy. When they play the hit songs Suitcase Man and Feels Like Sugar the show is brought to another dimension and we can't help but to wonder were they hid all that magic up until that moment.
Maybe I haven't been able to take their new material to heart yet but I am slightly worried that it doesn't meet the same standards as their debut album. Which is always the risk when you have an debut album that strong, unique and captivating.
Kentuckyseven is looking forward to seeing where the future takes Hjaltalín. Or where Hjaltalín takes the future.
With the help of Feels Like Sugar this is a 5/7 but was dangerously close a 4 to begin with.
/Maja, K7 correspondent