Limited Edition 2011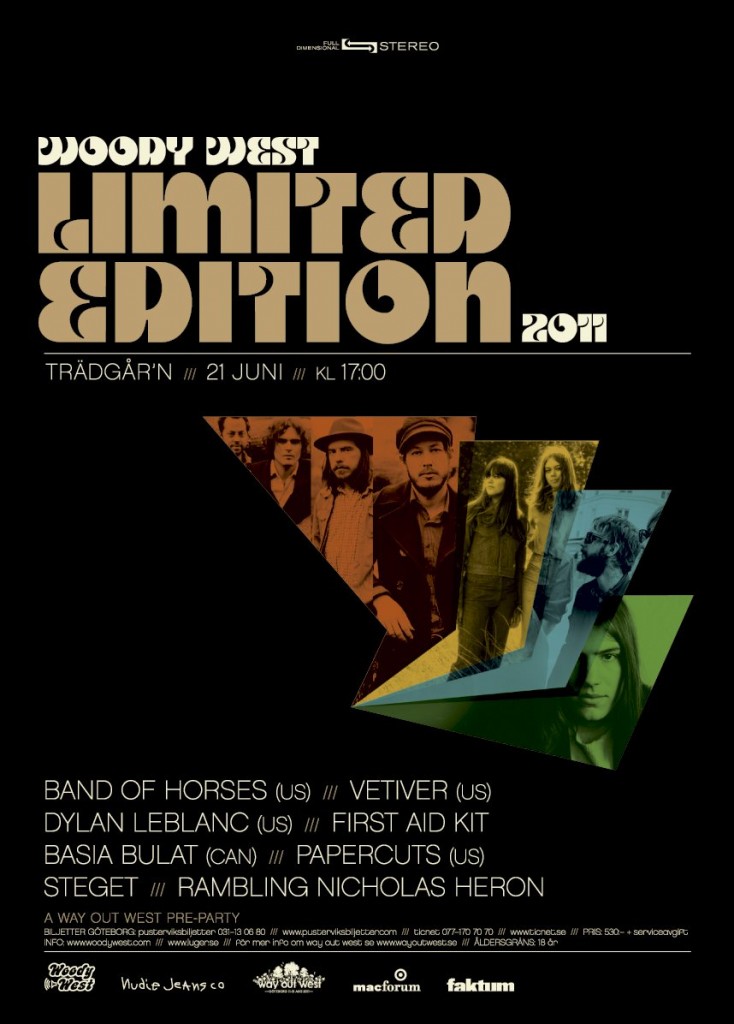 There are some people who just know. The folks over at Woody West, they are definately those kind of people. Tonight the give they the  Swedish Westcoast something really special. A minifestival, a pre-party to Way Out West if you will.
With artists like these, this will be a night to remember. A crowd of a bit over a 1000 will get the chance to meet bands like Band of Horses, First Aid Kit and artists like Dylan LeBlanc, Basia Bulat up close and personal.
Kentuckyseven will be there. For this Limited Edition. Thank you Woody West.
Starts at 17.00 @ Trägårn' Gothenburg.
Tix: Check out Ticnet, Nudie Jeans Store or Pusterviksbiljetter