New release: Lucern Raze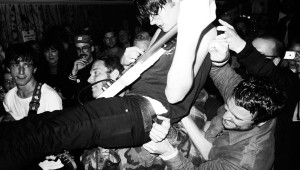 • From the capital city of Sweden we find the garage punk rock act of Lucern Raze. The single Someone Like You from the upcoming debut album Stockholm One (release Feb 25) is plain awesome. A slow moving roller coaster of hidden emotions, drugs to our muddy ears.
Lucern Raze is a new project from Luke, ex-frontman of London-band Sex Beet. Talented geezer, no doubt.