Review: Dolorean – The Unfazed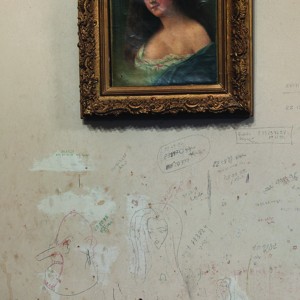 Dolorean – The Unfazed
Releasedate 18/1 2011
After I got to know the great band Dolorean, from Portland Oregon, I knew. That there's hope for the great American music-scene. Bands like Dolorean rarely get the spotlight in commercial radio or press, but are greatly appreciated among the likes of Kentuckyseven-readers.
I listened to Dolorean's first album and said to myself, this is real. Real music from real musicians. The lyrics are storys, the sound is pure and fresh, yet carry a heritage from great American music-history. Al James, the songwriter and vocalist is like a storyteller with warmth, depth and compassion and from the short contact I've had with the man, he is a great person too.
The Unfazed is no exception, it's even larger. The opening song Thinskinned is extraordinary, with the piano, and lyrics like it was a love-story-gone-bad anthem.
Al James and Lara Miller get together in Country Clutter, second track of the album, their voices are melting together and create a comfortzone, where I gladly remain for days and days.
Titletrack sets the mood and emphasize the American singersongwriter culture in a way I think that many artist would sacrifice plenty to create.
The Unfazed is bound for something great. My hope is that Dolorean will meet a larger audience during 2011, the band surely deserves a great audience. My only wish for Christmas is that the rest of the world sees their splendor…
The album will surely end up in many Best Of 2011 lists… I know I have a place for it.
Six out of seven K7's – just like that.