Review: Iron & Wine @ Trägår'n 2011-02-04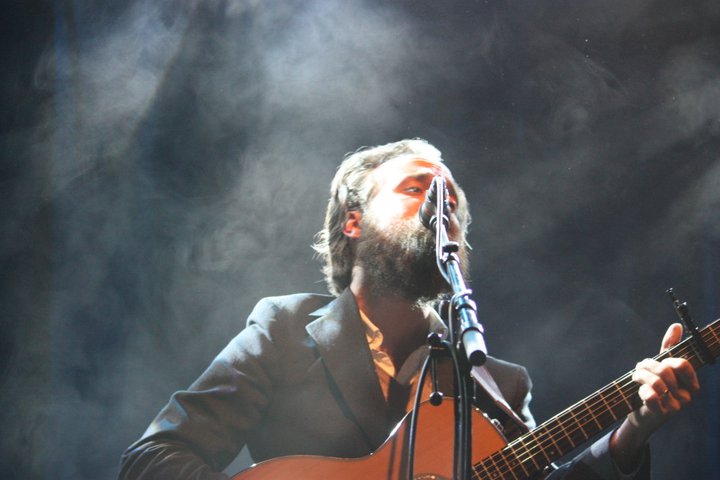 Photo: Maria Gunnesson
Iron & Wine @ Trägår'n, Gothenburg, Sweden 2011-02-04
Crowded with beards and chequered shirts. There is no doubt that this is going to be something special.
When Sam Beam and friends enter the stage, mine and all others heart start to pound. Worth the wait? Indeed.
But there is more than just Iron & Wine tonight, something new. Something else. The crowd is invited to Sam Beams personal musical universe. Jazz-tunes, Funky melodies and Calypso fills the room, and takes the songs to yet another level. This could have been a small, dark and quiet evening with touchy feel, but instead we are given a journey. A journey that leaves no one untouched. Except for those in the back, who apparently did some serious misreading when they bought their tickets. Talking with their backs against the stage, during the most magical extra song right in the end. Sad.
However, this is a new era, a new way to listen to great music, from a great man. I will be there next time too. Me and Lazareus too.
I haven't had the pleasure of listening that much to the new album, but from this evening and on, it will surely take a place in my heart.
A six out of seven is not too much. That is what it is worth. Play it again, Sam. Please.
A round of applause to the greatest gang in the west. Woody West, who made it happen.