Review: Mechanical Bride – Living With Ants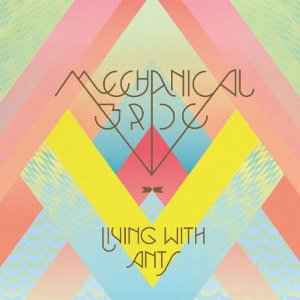 Release date: 2011-06-06
Label: Transgressive Records
Lauren Doss, a 25-year-old songwriter, self taught, super talented is really something else. When I stumbled upon the record I did not know what to expect. At all.
Admitting that I do have a soft spot for great female voices, this made me very surprised and excited. The record makes the listener unpatient. What will next song sound like. I need this kind of music in my life. We all do sometimes.
Living With Ants is not just another record. This is great, in all ways thinkable. There are some great connections in the lyrics, to the sound. Like great conversations, inside of the, what I imagine, great writers-mind of Lauren Doss and her friends in Mechanical Bride.
I picture the band in an intimate setting, playing all-acoustic with a completely silent audience baffled in front of them. Wish I could be one in that crowd.
Five 7′s is a bit cheap, but I know that Mechanical Bride is going to greater stuff further down the road.