Review: The Head & The Heart – The Head & The Heart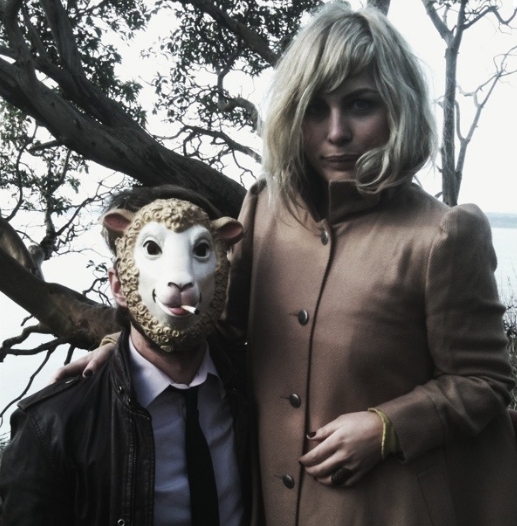 Release: 2011-04-18
Label: Heavenly Recordings / SubPop
Feels Like Hallelujah For The First Time…
Nothing better describes the feeling that crept upon me, when I first heard the sound of this Seattle-band. Something religious. Hallelujah.
The first thing that hits you, listening to this debut-album is that it can't be a debut. Every song is carved in to your rainy, cold smothered heart, and just brushes everything off. Right there, on the first note. The first chorus.
When I saw the band, at Pustervik, I said to myself, and everyone I could get a hold of -This is something big. I was preaching for the choir. Everyone in that place already knew. I spoke to the band after the gig, and they were not that convinced. Yet. Humble people, that just love what they are doing. And how they do it.
All songs are like riddles, they start out in one way, and end up on another note, still sticking together like small short movies. One of the strongest song on the album, Down in The Valley, is writing references to ancient American songwriters as Dylan and other heroes. The piano, the strings and the "Lord". You have to be someone special to get away with. The Head & The Heart is something special. Very special.
I find myself, tapping my knees with my hands, stomping my feet, nodding my head completely open in buses, trains and all over the place. Completely unembarrassed. Like I could never see myself do before. This record is creating some kind of havoc in the controlled ordinary life that is mine.
The way this band present themselves on this album, is in no way ordinary, they have proved that this is something that will stay around for a long long time.
The song Rivers and Roads is a fine example of how to use all the knowledge and skills in the group. Charity is extraordinary in the way she finishes the dramatic end of the song. And experienced live, I know for a fact, that it can only be more exploding when standing close.
Magic is the proper word for describing it.
This is in every way thinkable a Kentucky Seven.