Shooter Jennings – Put The O Back in Country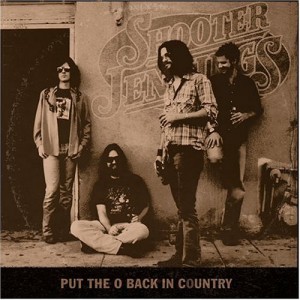 Som ett skapelsetecken. Shooter Jennings debutplatta har fastnat i min stereo. Den sitter limmad, utmatningsarmen har lagt av. Och ingen är nöjdare än jag. Det är ju årets mest självklara grillkvällsplatta.
Shooter Jennings är med i Walk the line, svinbra film om Johnny Cash. Där spelar han sin far Waylon, ett monster till countrylegend. Shooter (namnet, för guds skull, tänk er Shooter Löfvendahl, jag hade varit en stjärna) är också svinbra.
Southern Comfort, Manifesto, 4th of July; vissa bitar svänger så att jag måste upp och dansa. Det är ingen vacker syn. När Shooter sedan sjunger en ballad är det såklart till Savannah. Han kommer att gå långt.
Rösten är lagom cool, sättningen är perfekt för en fest i höladan. Det är rock-country när den är som bäst. En blandning av Stones, Neil Young och Ryan Adams. Nu nöter Shooter vägarna, bygger underifrån, spelar till sig ett namn i USA. Bara att stödja.
Betyg: sex av sju K7´s.
Drick till: en låda Miller Genuine Draft.