---
---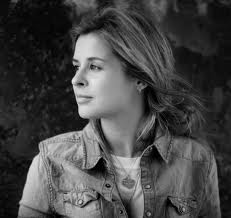 Introducing Delta Maid, wonderful Liverpudlian who takes the blues back to their breathtakin roots. Delta Maid was raised on Bonnie Raitt, Taj Mahal, Stevie Ray Vaughan and BB King. You can tell by the way she smiles.
This 25-year old is really making a name for herself. Hometown paper Liverpool Daily Post says "Every now and again, a musician comes along that gets the industry talking. Delta Maid is that musician."
Well Kentuckyseven aint no industry. But we sure loved Delta Maid from the first chord, and yepp we´re talking about her. Here´s why:
Delta Maid by the awesome Mahogany Sessions. Debut album Outside Looking In is released by Geffen on May 8th.
---