We know you have waited. We for sure have. Well here it is, on December 8 when else? The best albums of the year, the epic music year of 2015. Thanks for reading, tonnes of brotherly and sisterly love to ya´ll.
1. Dawes – All your favorite bands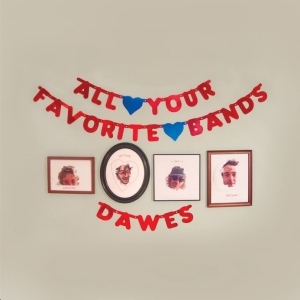 "I hope your brothers El Camino runs forever." Hearing the line from the titlesong on Dawes new album we knew the contest was over. We had a winner. The LA-band created the best album of 2015 – no doubt. First and foremost this is an album, the way they used to be back in the days. 9 song united, depending on each other. We saw the band live – and man they folk-rocked the shit out of us. Produced by Dave Rawlings, the sound is pitch perfect, the songs very Springsteen-esque, very beautifully damn good. So thanks to the brothers Taylor and Griffin Goldsmith, Wylie Gelber and Tay Strathairn, you made our year. We hope you always stay togheter!

2. Florence + The Machine – How Big, How Blue, How Beautiful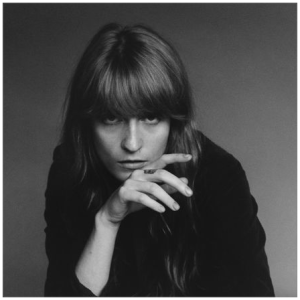 Everytime Florence + The Machine release a new album you instantly know that it will be filled with magic. After seeing her energy on stage in Slottskogen at Way Out West this year, I am sure. She is the one. This album is an a to z album, every song is so real. My favorite song?  "Queen Of Peace" and all of the other… For me, this is an instant classic.

3. Daniel Norgren – Alabursy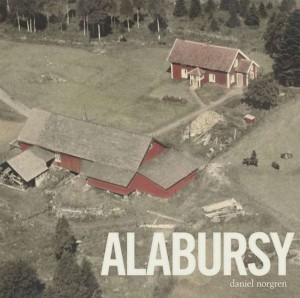 Swedish blues-crooner-americana-folklorer Daniel Norgren broke us down into pieces this year. He took a big leap into divine earthy heartfelt music and we followed him all the way into eternity of the green woods. This guy is pure genius and we're  proud being along for the ride. May Daniel Norgren forever do whatever he is doing.

4. Natalie Prass – Natalie Prass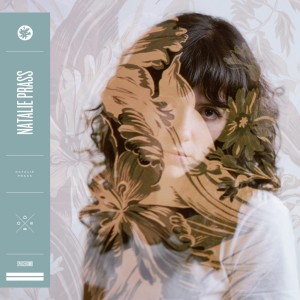 Debut albums, gotta love them. This is no exception, except that this sounds like someone who has found her sound a long time ago. Natalie Prass self-titled album is filled with so much emotions and instruments that is just fill upour chilled-dark-frozen Nordic hearts with warmt and hope. Though melancholic in lyrics there is a joy in the sound. Brilliant. Just brilliant.

5. Houndmouth – Little Neon Limelight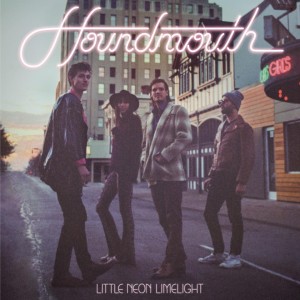 Houndmouth got us all fired up. All four bandmembers share the microphone and made an album so full of vibrant life that we just wanna hit the street and raise our glass to the future. It's Dylan back in the heydays, it's The Band and Buddy Holly all intwined with producer Dave Cobbs rooty sound. Can't stop listering to this one, pure gold.

6. Father John Misty – I love You, Honeybear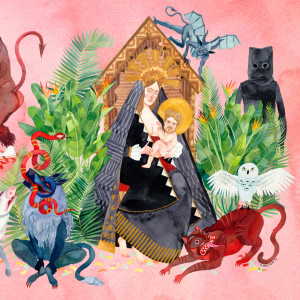 Josh Tillman, former Fleet Foxes drummer (2008-2011) created a great story-telling album and added humour to that… The result, something very comfortable, sticky and dirty. And totally awesome. Old school sounds in a new dress. Father John Misty made a large album, with extra cheese. Orders up!
Father John Misty – I Love You, Honeybear from Bella Union on Vimeo.

7. John Moreland – High On Tulsa Heat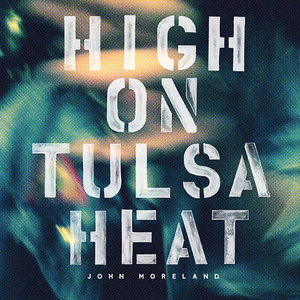 Big man John Moreland does what every singer-songwriter out there aim for. He makes it raw, honest and unique. The songs hits our soul with every bit of temper. It's down to the core, a knockout of emotions, and an album that we'll keep close to our heart forever and ever.

7 close calls – 7 great albums we also adored 2015.
Gill Landry – Gill Landry
James McMurtry – Complicated Game
Jason Isbell – Something more than free
Joe Pug – Windfall
Banditos – Banditos
Slowgold – Stjärnfall
Kristofer Åström – Fine Line