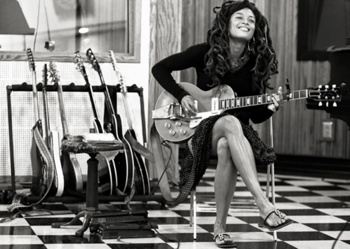 Valerie June is on our mind. This bluesforce from Humboldt, Tennessee, will take over the world as we know it. And man she rocks.
The song You Can't Be Told is produced and co-written by Dan Auerbach of The Black Keys and Kevin Augunas  from Florence and The Machine. You can shake the BK-vibe all over, yet Valerie June got her own dirty-swampy-rootsy-thing going on.
Her debut album is coming up, we say dig.