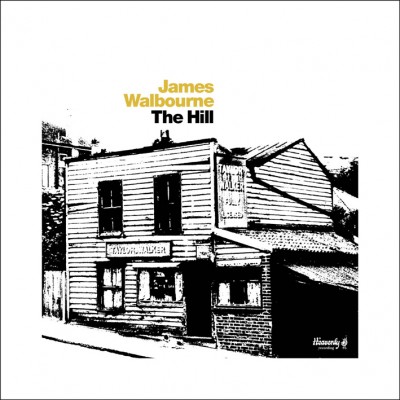 James Walbourne – The Hill
Label: Heavenly. Releasedate: Jan 31 2011.

James Walbourne´s debut album hit stores Monday morning. The Londoner is out doing his legwork, supporting Justin Townes Earle on tour and in February Walbourne gets on the dusty road with labelbuddies Sea of Bees and Trevor Moss and Hannah-Lou.
Listening to James Walbourne I get a good Tim Easton slash Lars Winnerbäck vibe. It´s easygoing, free stuff yet thoughtful and willowy. My hunch says Walbourn and bandmates had a great time recording this album, you can tell just by listening to the tunes. The Hill welcomes you around for tea, the nice sort.
James Walbourne helps Chrissie Hynde out in The Pretenders. He played the guitar on iconic pianoburner Jerry Lee Lewis´ last year album. He tours with Son Volt and The Pogues. Not bad for a young fella…but listening to The Hill you know why. This is blues, countryrock and folk all wrapped up and ready to go. Me like.
¤ Judge says: 4/7 Kentuckyseven´s.
¤ Best tracks: The Hill, Cocaine Eyes
¤ Drink while you listen: 400 Pound Monkey
¤ Check it out: JW – Myspace + JW – Spotify