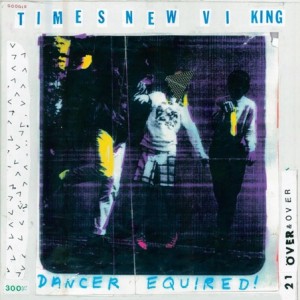 You want something that itches? Something that will hit you hard in the belly? Something that won´t go away?
Try 'Times New Viking'. A great band from Columbus, Ohio with their own style, their own lo-fi-punk take on life.
For the first time the trio (guitarist Jared Phillips, drummer Adam Elliott and Beth Murphy on keyboards) has escaped into a studio, and the result is pure genius.
With the help of Adam Smith and Dustin White, 'Time New Viking' produced and recorded an album that sounds like a mellow night out. It´s loud, brash and just lovely.
Their fifth album 'Dancer Equired' is released April 25th via Wichita Recordings / Cooperative Music. Check out the song 'No Room To Live'.