Glad to introduce Måsen, a beer expert from the heart of Vallda, Sweden. Thru his life in Denmark, Germany and Sweden he has always loved the art of craft-beer. A student of the University of Beer. He will deliver his thoughts on new releases. Starting? Now.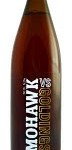 Mohawks vs Goldings
Sigtuna Brygghus
29,90:- /50 cl
A nice english-hopped beer with that elegant Kent-style from the swedish microbrewery Sigtuna Brygghus. Fresh taste, nice summerstyle, tasted good in company of Champions League. A sweet aroma filled with love and a taste that reminds me of the sun. Lacks unfortunately a bit of the bitterness in the end that would add spike to this fully respected and exiting beer, I will definitely buy it again this spring.
5/7 Kentuckyseven.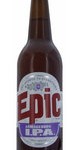 Epic Armageddon IPA
Epic Brewing Company
34,90:- / 50 cl
A beer that has everything. Cool label, right size and a confidence of a champion. From New Zealand via the awesome Galatea Spirits AB to the green sign of Sweden. The scent tells me that this a full-bodied beer with strength, attitude and carisma. When you taste it, it onlý gets better. Your anticipations are high, and immediatlety you get the right answer. This is hop-heaven, a ludicrous amount of hop, a hop monster that gives you that true grapefruit finish. You got to love this beer, a masterpiece. If it was a painting? The Mona Lisa.
7/7 Kentuckyseven (close to an eight)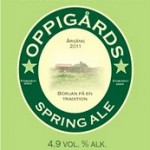 Oppigårds Spring Ale
Oppigårds Bryggeri
16,80:- / 33 cl
I decided to test a new release from my favourite brewery, Oppigård. The Spring Ale. As always they deliver. This is not a powerful beer but despite that it´s a pleasure drinking it. This is a family brewery, I´ve tasted everything they produced, and I really like their stuff. The Chinook hop is allright, but I do prefer the Amarillo or the Cascade. If I were CEO of Oppigårds I´ll do exactly as they´ve done but add Amarillo and some more alcoholic strength to enhance the experience. Today it is at 4,9 %, I´d like it at least 5,9 %. But keep up the good work!!!
6/7 Kentuckyseven