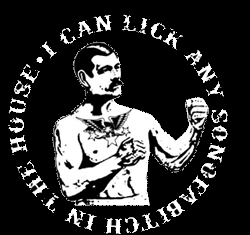 Today we salute the great blog of "fuckyeahaltcountryboys" who opened our eyes to the greatness of I Can Lick Any Sonofabitch In The House. 
The band is a bunch of awesome southernrockers from Portland, Oregon. Their 2013-album Mayberry is out via Sad Crow Records.
Check out the title-song, swinging perfect by the street fire.