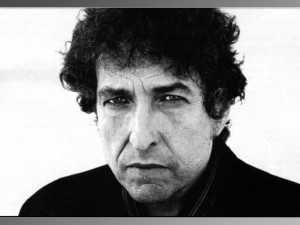 We love a good cover. But when it comes down to Bob Dylan (to whom we owe it all) it´s hard. There are so many! Some great, some not so great.
Among the top 10 we find beautiful takes as Sufjan Stevens – Ring Them Bells, Hederos & Hellberg – You're a Big Girl Now, Antony & the Johnsons – Knockin' on Heavens Door, Buddy Miller – With God on Our Side,  The White Stripes – One More Cup of Coffee, Sixteen Horsepower – Nobody 'Cept You, Nina Simone – The Ballad of Hollis Brown… and off course the almighty Jimi Hendrix – All Along the Watchtower.
But today we give ya'll a treat. Check out Wendy Bucklew and her swoop at Buckets of Rain. Devastating!