The Sisters of Baskery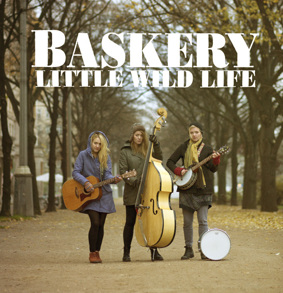 Baskery is a great killbilly, mud-country, Americanaband from Stockholm, Sweden. The three talented sisters Greta, Stella and Sunniva Bondesson makes us boogie all over the office this morning.
The band just released their third studio-LP Little Wild Life, recorded in an old dance studio in Berlin, Germany. They worked with Long Beach based producer Matt Wignall (Cold War Kids, J.Roddy) to create an album laced in analogue atmosphere, backed up by big room vibes and ruled by the Baskery-groove.
Check out the awesome tune The Nono.