The Strokes – First Impressions of Earth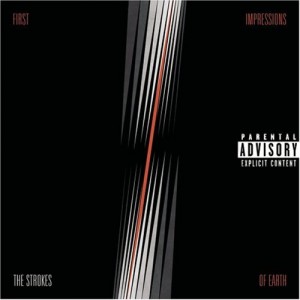 De ser satans fräcka ut. Strokeskillarna, alltså. Dom är blasé på hela jävla världen och glider omkring på alfabetsgatorna i NYC med för små skinnjackor och kredd-jeans.
Deras debut "Is this it" kunde jag inte låta bli att gilla. Hur hypad den än var. Nu är det tredje plattan och bandet lever vidare. Konceptet är konstant. Musiken inom hårda ramar, det som bryter igenom är Julian Casablanca; killen sjunger med en rå inlevelse. Rockmattan är programmerad och plinkar sig framåt. Tight, uttänkt och diggvänligt.
Jag blir inte upphetsad. Går inte igång och gör dumheter. Ändå är det helt okej. En rockplatta som lovar en fortsättning. The Strokes kommer att överleva många av sina konkurrenter.
# Betyg: Fyra av sju K7´s.
# Drick till: Rött vin, redan till frukostpannkakan.