7 best albums of 2010, according to Magnus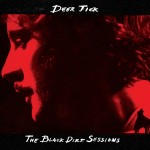 1. Deer Tick – The Black Dirt Sessions
It's hard picking out 7 albums from one great year in music. But the choice was clear, The Black Dirt Sessions is on top of the list.
This record has been in my player since the day it got out. And it will stay there for a long long time. John McCauleys voice, the melodies, the emotions and the sound. It's magic. Magic in so many ways. The album is mellow, pretty dark but with a nerve that tells us what this band is capable of. Deer Tick is band that will mean something. Something for me. For many.
2. Wolf People – Steeple
As I have said before, psych-rock is often balancing on a thin wire. Easy to fall over, in the wrong direction.
Steeple, british Wolf People's debut, is right on that line. And stays on top of it. An album that with thunder, ratteling and mysterious sounds. Get's you wanna get out and buy a fur west. An extraordinary sound, all the way thru to the other side.
3. John Grant – Queen of Denmark
After the complete and utterly love for Midlake, after their latest album, the connection with John Grant became unevitable. And and natural.
Grant has managed to create an album that reminds me emotionally of Antony & The Johnsons debut. Fragile, sad and very very personal. I am glad to have got to know John Grant, on that level, thats the way you feel after listening to his music. Just listen to "I Wanna Go To Marz", don't you wanna go?
4. Phosphorescent – Here's To Taking it Easy
Phosphorescent with Matthew Houck from Athens GA, you get the feeling, just by the name.
Phosphorescent, with the hardest spelled name in the business (for us swedes), is the band who knows how to do it right. How to make country become huge. On that sweet bluesnote. The voice of Houck is born to do this. This kind of music. Was there really any choice for the man? Best song? Mermaid Parade, and the rest of the songs on the album.
5. Mountain Man – Made The Harbour
Molly Erin Sarle, Alexandra Sauser-Monnig and Amelia Randall Meath, made the perfect debutalbum. American folkmusic at it's best.
It's hard not to be mezmerized by the harmonies, the voices and the guitars on this masterpiece. I miss nothing, when I listen to Made The Harbour. The white noise has a purpose. The sound of fingers moving across the strings. Hard to beat.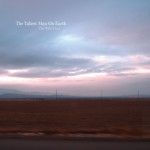 6. The Tallest Man on Earth – The Wild Hunt
Just when you thought that releasing an album after a debut like that was impossible, The Tallest Man does it again.
And what a followup. Impossible is the word. It's as Dylanesque as before, and exactly as rockin. If you can listen to The Wild Hunt without slapping your knees, stomping your feet, bobbing your head, you are not in touch with your musical side. At all. Impossible you say? I say Kristian Mattsson from Dalarna, Sweden. You haven't heard nothing yet.
7. I'm Kingfisher – Arctic
Thomas Denver Johansson, was to me, a blank page before he turned into I'm Kingfisher. Now he's my best friend.
It's amazing when you find an album that you love, from the first note. Arctic is one of those albums. It's like it is written for my ears only. Kentuckyseven-music at its core. Lyrics and melodies are honest, beautiful and at a perfect melancholic key. With a sense of winter, mystique and red wine in front of a campfire, Arctic tells you something about the great of the north. The thing us swedes are proud of. Not the other stuff. Just wrap a blanket around you and listen.