John Prine – Fair and Square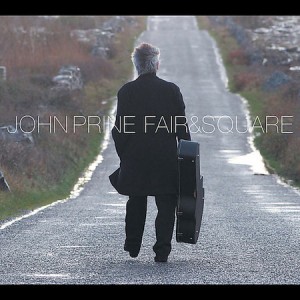 John Prine är en folkmusikgubbe som varit med om det mesta. Släppt sina tvåhundra plattor. Sjungit sina duetter med alla världens Emmylou:s. Rullat runt i höet med branschens tungviktare.
Soundet är grymt. Känns som att Prine lägger 16 akustiska gitarrer på varandra utan att tveka. Krispigt.
Rösten? Gubbröst, helt iskall. Extremt kort frasering. Genialiskt, så klart.
Fair & Square gav honom en grammy. Vissa låtar är svinbra; "She is my everything", "Glory of true love", "Bear Creek Blues", "Some humans ain´t human". Tyvärr flyter andra bitar ner i ett sliskigt dansbandstempo. Då är det rätt läskigt.
Men helhetsbetyget är gott. Skön amerikansk folkcountry som säkert har en stadig publik i…Kentucky?
# Betyg: Fyra av sju K7´s.
# Drick till: Smutsbrun ale, temperatur 11-13 Celsius, med inbyggt mustaschskum.