Rearview: The Raconteurs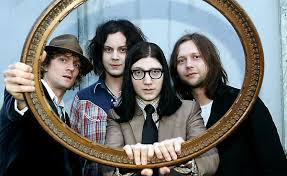 Stumbled upon this gem of a song from back in the days of 2006. The Raconteurs (Detroitband with Jack White, Brendan Benson, Jack Lawrence & Patrick Keeler) and their Broken Boy Soldier.
Just an amazing tune, very early Led Zeppelin-ish and Jack really got the Plantesque style in full swing. Great, great song on a Tuesday nite, enjoy!