Review: Fleet Foxes – Helplessness Blues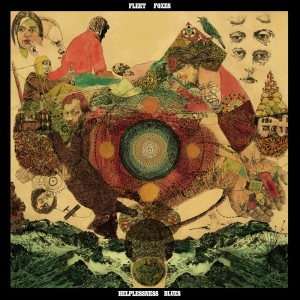 Label: Bella Union / SubPop
Releasedate: 2011-05-02
Having almost created a genre of their own with the first album, this Seattle-based folk band follows up with greatness. A sophomore album with dignity. I am stunned, just like in 2008.
Mr Pecknold know his way around folk, having created the feeling of the sixties-sound cloaked in a modern wardrobe. The vocals and instruments makes you wait for the next album already. The lyrics are like stories, and wanders from barefoot to heavy workboots. Know this, this album is bound for many late night sessions in the summer to come.
In interviews, Pecknold refers to his feelings for this album, wanting to create something in the vicinity of Van Morrisson's Astral Weeks. Beeing inspired by Roy Harpers album Stormcock. I say this is nothing less than epic stuff.
Like many follow-ups, the anticipation is great, and having followed Fleet Foxes during the process, on Twitter, I have been more than inpatient. I have to say, the wait was not at all in vain, it exceeded my expactations. Way beyond, that is.
Fleet Foxes will be playing Way Out West this summer, I will be there, believe me, I will be there.
Close to perfection, again. This album is a clear six. A Kentuckyseven-Classic already.