---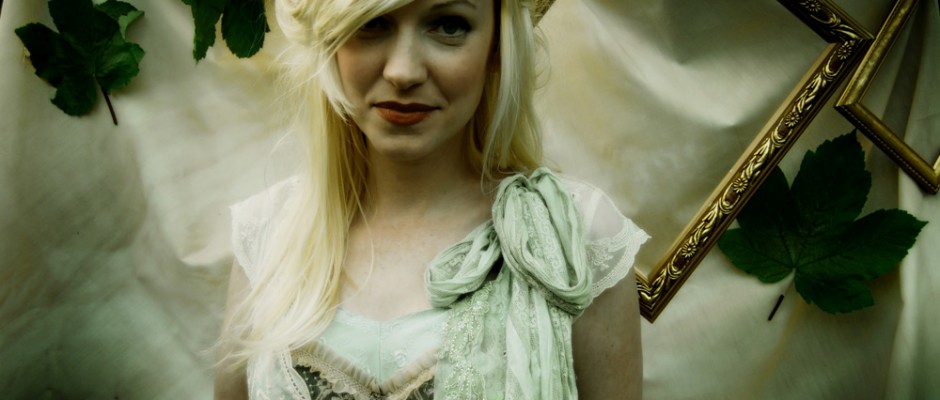 Ever since 2007, one album has been haunting me. Stephanie Dosen's -  "A Lily For The Spectre" (Bella Union) that had to be one of the greatest, and most well kept secrets of that year.
The album is pure magic, and Dosen's voice and presence is everything I wish for in genuine music. Her voice. Her distinct yet subtle way of presenting her stories, is nothing less than divine.
Stephanie Dosen, a Wisconsin born singer/songwriter of fantastic proportions, that later moved to UK and in 2008 became the lead vocalist for Massive Attack on their european tour. And the later, toured with the Midlake and also contributed with vocals on "Bring Down" from the album "The Courage of Others" (2010).
Been waiting to see what would be following that album up, but it has been really quiet, until the rumors start spreading that an album might be on the way…
An album with Simon Raymonde in the form of a band called Snowbird… And if you read about it on Bellaunion.com, we can expect contributions from Radiohead, Midlake and Jonathan Wilson. This is bound to be great, beyond great.
What you might not know: Dosen is super talented when it comes to knitting and designing… http://tinyowlknits.wordpress.com/
I had the opportunity to ask Stephanie some short questions… here is what she said:
- What are you listening to, right now?
"-My fountain, birds, wind chimes & ambient anything."
- Best book read in a while?
"The Sea Priestess by Dion Fortune."
- Your hopes for this year?
"Finish my book and get the Snowbird record out!"
- Three artists who inspire you?
"Joni Mitchell, Indigo Girls, Cocteau Twins."
- Who deserves a breakthru in 2012?
"Whoever Einstein came back as."
We are so looking forward to the Snowbird album, meanwhile…
A lily for the Spectre is one of my absolute favorite albums… if that has not already been made obvious… Listen for yourself:
---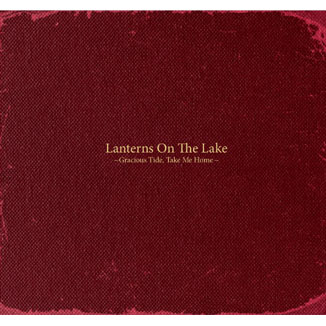 Release date: 2011-09-16
Label: Bella Union
The sextet from Newcastle. With such an introduction, you kinda wonder what you are in for. Thinkin of Newcastle, brings, at least for me up pictures of dirty workers, hard life, and pretty rough music style.
Lanterns On The Lake sounds nothing like Newcastle. The dreamy sound of Hazel Wilde's voice and the almost creepy closeness of the rest of the band. It is intimate, it is an exciting mix of dreampop-americana-shoegaze-greatness.
The album, the eleven songs stick together, though not conformed. This is an album that will evolve with every listen. I am still mesmerized by how large it is. The feeling of complete and utter understanding of sound. Sound that you carry with you for a long long time.
Once again a debut album makes me really really excited. Music at its very best.
5 out of 7 for Lanterns On The Lake. I am sure that they will be on a lot of EOY-lists when we sum up 2011. I am sure.






Listen to "Keep On Tryin" from the album…
Keep On Trying by Lanterns on the Lake
---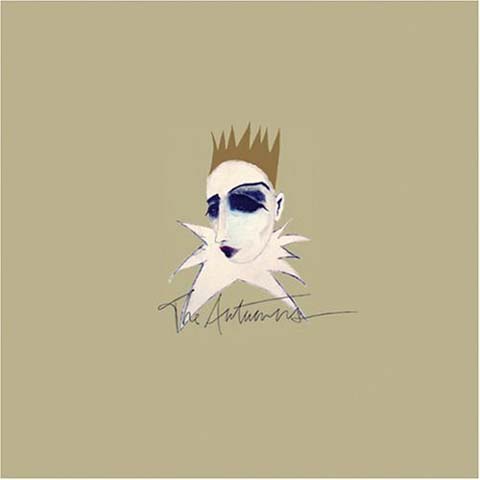 Sometimes you discover bands or songs that was released ages ago. And sometimes it is just a couple of years ago.
Listening to Strangeways Radio, with Simon Raymonde, opened my ears to a band, completely unknown to me. The Autumns.
The Autumns has released a number of albums, the last one in 2007. But the album that really did it for me (7 years after being released) is the self-titled album that was released on Bella Union in 2004.
The album did receive a whole bunch of great words.
"This is one glorious album from a band which can produce music that is unutterably beautiful but also hugely powerful." — MOJO – 4 Stars **** "An A&R man's indie rock wet dream, replete with a lavish phalanx of guitars and singer Matt Kelly's acrobatic falsetto… Impressive stuff." — Q – 4 Stars **** "Never soars at anything lower than 30,000 feet." — NME – 8/10 "This album has such majestic chutzpah that the epic gene in you will simply surrender." — The Times of London – 4 Stars ****
There is one song in particular, that really stands out. The End. I see myself putting it on over and over again. But this is something else. Large, dramatic and full of energy and darkness. Listen to the track on Spotify. If you, like me, missed it back then.
I know I could be preaching to the choir, but for those who didn't attend in church…
---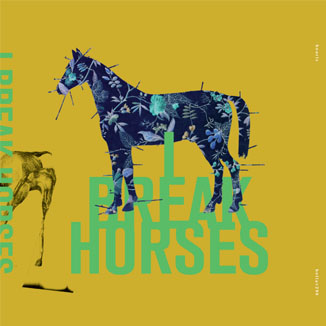 Label: Bella Union
Releasedate: 2011-08-22
Sweden has a way of breeding extraordinary musicmakers, that is a fact. And has been so for quite some time. Bella Union has made it clear that they are signing the absolute best there is today. This is no exception.
I Break Horses, Maria Lindén and Fredrik Balck has taken this fine tradition and taken it to the next level. With their album Hearts they have created a buzz all over the musicbusiness, and no wonder.
The album is shoegazing-pop-dreamy-electronica in a way that it is meant to be. It's like listening to an art exhibition in some ways. The songs just makes you want to frame them, and show them to all your friends.
I would like to say that this album consists of pure magic, and love for the music. It is apparent to the listener that these folks, they know what they have done.
I Break Horses – Hearts 6 out of 7. Just like that.
---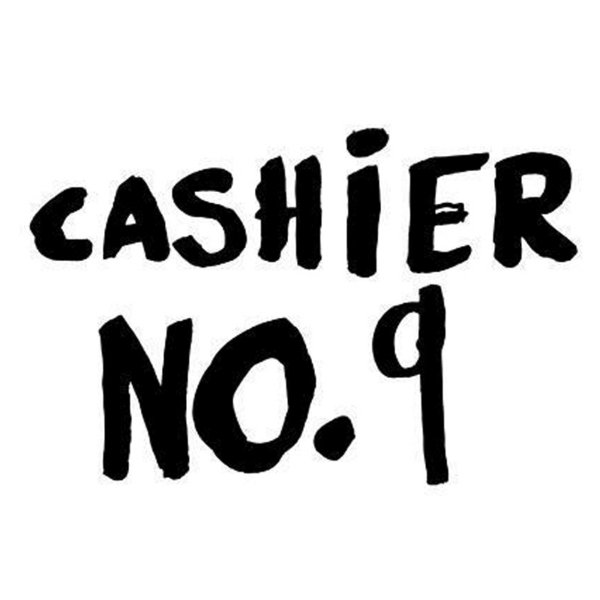 Simon Raymonde from Bella Union and Cosmos Music Group opened our eyes for Cashier No. 9. The band from Belfast have become a Kentuckyseven-darling and we´re hooked on their sound, their cook-up of Northern Ireland and California. We´re hooked on their brilliance.
In the words of Simon Raymonde:
"When I heard the music, it was like finding that missing jigsaw piece. Taking cue from the 60s greats, like The Zombies, The Kinks and The Beatles, waltzing through the 70s with all the west coast Beach Boys flavours , all delivered with that swagger that has been missing from UK music since early Verve, early Stone Roses, early Oasis, and yet the most important ingredient is of course the songwriting of Danny Ford, singer and guitarist."
---
June 4 The Low Anthem´s USA-tour hits our dreamvillage of Louisville, Kentucky. They play Headliners Music Hall (together with Daniel Lefkowitz and The County Line) and it will for sure be a night to remember.
Kentuckyseven had a chat with bandleaders Ben Knox Miller and Jeff Prystowsky when they visited Gothenburg, Sweden. We talked about Pringles chips, the soundtrack of Sweden and the smart kids of Deer Tick.
Welcome to Sweden! Last time you played here were a much talked-about gig at Pustervik in the summer of 2010. You recall?
"Sure, that was one special evening. It was late, late at night, a really rowdy crowd who had their fair amount of Swedish beer.  We started out with all our instruments on stage and I know we looked at each other and didn´t know which way it would turn. But after three or four songs we knew, everything connected and we really enjoyed it."
You even played to the crowd in line outside the bar who couldn´t get in?
"Yeah, that's right (laugh). It was sold out and a long line of people stayed outside. It was raining, and we stopped and played a song for them outside. The night was dark, it was very special. "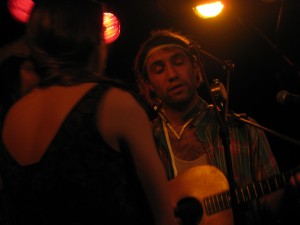 The song  "I´ll Take Out Your Ashes" is your most Swedish song ever, Ingmar Bergman-style. Beautiful, guilty, sad feeling. Like a soundtrack of Sweden. What can you say about that song?
"Really? Well now for sure we will play that one tonite. The song was written a night after hanging out at a bar with my friend who just told me a story about her mother passing away, about how her family was feuding about how to deal with the ashes. The family was fighting about who should come to the ceremony, and who shouldn't. Meanwhile the ashes was at my friends house, on her kitchentable. For months. She more or less wrote the song, just telling me the story."
In our ears you got two different type of songs. One aggressive, direct, rock-style. One slow, thoughtful, folk-style. Why does it come out like that?
"It's all about commitment. We just don't play the arrangements. We keep ourselves to a high standard of really being there emotionally in the songs. And whether it's the loudest, most abrasive song or the most beautiful, inviting rich song, it's the same level of commitment to it, so I think that is the same about those two styles. I really didn't look at it as a matter of styles, just a matter of intensity."
You´re from Rhode Island. What can you say about the place?
"We live in Providence, in Smithsville. There is a wonderful community of artists there, and an artschool, and Brown University, where we went. The schools are very liberal, and the area is very un-American. And also it is very off-the-map, no national music comes there. Which is kinda good."
Deer Tick is another Kentuckyseven fav-band, also from Rhode Island, you know them?
"Sure, we know them. They are wild, but it is somewhat staged… they are actually smart kids, they are making an effort to look weird you know. They love the artistry, and they are cool like that. By the way, you need to check out another guy from Rhode Island, Death Vessel. And Brown Bird, you need to check them out as well."
Social Media, such as Facebook and Twitter. Is that important to you? How do you handle it?
"We don´t.  I think it´s pretty boring for the fans with a twitteraccount that some publisher or pressguy takes care of. It´s seldom from the artists themselves, and rarely any personal and interesting stuff." But we do write all the emails, for the mailing lists and such."
Finally, the future. Where will The Low Anthem be, say in 10 years?
"Making records."
Artist to artist: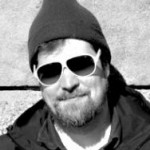 Q: John Grant:
"How have you managed to keep from having your collective digestive systems destroyed by the ravages of Pringles whilst on the road?"
A: Ben Knox Miller: "I think that the food at the venues saves us, coz if we were left at our own devices we would probably eat the food from the gas stations, you know those Swedish hot dogs, love em. So we balance the crappy food with Pringles. And ketchup."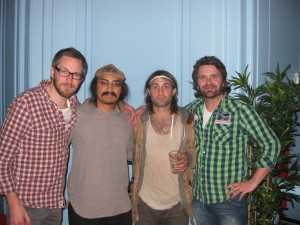 The gig after the interview was amazing, and the guys were as well. We hope to see them again in Sweden soon. And by the way, the played their most swedish song, upon request…
Read the review here: The Low Anthem @ Pustervik
---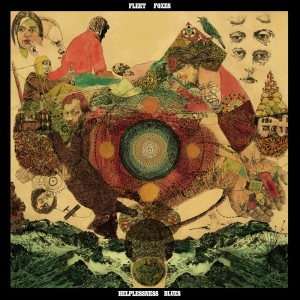 Label: Bella Union / SubPop
Releasedate: 2011-05-02
Having almost created a genre of their own with the first album, this Seattle-based folk band follows up with greatness. A sophomore album with dignity. I am stunned, just like in 2008.
Mr Pecknold know his way around folk, having created the feeling of the sixties-sound cloaked in a modern wardrobe. The vocals and instruments makes you wait for the next album already. The lyrics are like stories, and wanders from barefoot to heavy workboots. Know this, this album is bound for many late night sessions in the summer to come.
In interviews, Pecknold refers to his feelings for this album, wanting to create something in the vicinity of Van Morrisson's Astral Weeks. Beeing inspired by Roy Harpers album Stormcock. I say this is nothing less than epic stuff.
Like many follow-ups, the anticipation is great, and having followed Fleet Foxes during the process, on Twitter, I have been more than inpatient. I have to say, the wait was not at all in vain, it exceeded my expactations. Way beyond, that is.
Fleet Foxes will be playing Way Out West this summer, I will be there, believe me, I will be there.
Close to perfection, again. This album is a clear six. A Kentuckyseven-Classic already.
---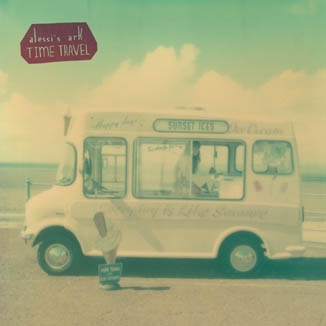 Release: 2011-04-25
Label: Bella Union
Alessi Laurente-Marke, is exactly what the world needs. Her music deserves to be heard by every each and one. The 21 year old british musician, is doing just about everything right.
Her sophomore album "Time Travel" is no exception. The sound is familiar, but it has grown. Oh how it has grown. From her previous releases, it has made a journey, to new higher grounds. The lyrics are greater, still narrowing down just so they fit the exquisite guitars and pianos of what is Alessi's Ark.
I must have exceeded the number of times you are allowed to listen to an EP, listening to her EP "The Horse" from 2008. Four songs that completely blew my mind, and still do.
"Time Travel" feels like the right way, to get to know Alessi, if your ways haven't crossed before. The way the album winds down several beautiful roads, with the delicate voice of Alessi, is like beeing on a great excursion, in forests, fields and the countryroads of which ever great country on earth. And beeing guided by these songs is just close to perfection.
I still haven't had the luck of seeing this great artist live yet, but from what I have heard, it is just as beautiful, so I keep waiting. Waiting for the Ark to set sail for sweden. I will be at the docks waiting.
6 out of 7, what else is there to do? This is amazing stuff.
Wanna know more about the artist Alessi's Ark? We had the fortune of getting a word with Alessi, a while ago… read more.
---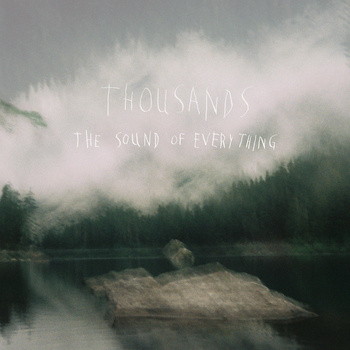 Label. Bella Union
Releasedate: 2011-03-21
Thousands is Kristian Garrard and Luke Bergman, hailing from Seattle, voice-match made in heaven I'd say.
Their debut "The Sound of Everything" is something special. Recorded throughout the US vast pacific northwest. The record contains sounds of not only great vocals, hymnal sound and instruments, also the sound of birds chirping, leaves falling. Nature recorded on their journey to create the album that would become "The sound of Everything".
As Thousands themselves explain "- We want people to listen to this with headphones on and feel like they're immersed in these locations, and there's us, sitting next to you, playing a song."
This is yet another delicate example of great debut records, and another golden star in the book of magic artists signed to Bella Union.
Fleet Foxes' guitarist Skye Skjelset, brought the attention to the label, and somewhere in the beauty of this album, there is a little fleet fox hiding away.
Listening to this, makes you feel good. It is by definition a feel-good sound throughout all 12 tracks, and it appeals to me. The way I need to feel. Kristian and Luke's vocals are somehow mixing, melting together and gently steering the way in to the listeners heart. I am sure that it will not be long until I am driving my car to the store, humming these tunes.
Looking for something new and fresh, which will make your day just a little brighter. You might just have found it.
The Sound of Everything is a sure 5/7, and Thousands will be something to try and catch this year…






Check out more about Thousands @ Thousands.com or get a feeling of the album to come here…
---