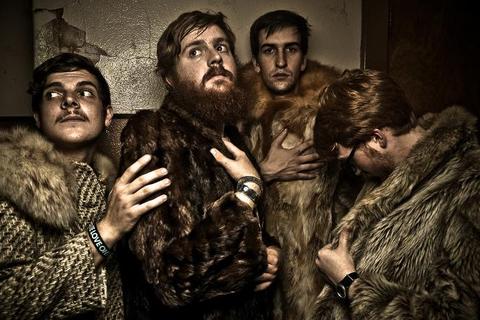 I am sometimes asked, what kind of music do you write about on Kentuckyseven, and the answer is more than often: hard to describe, but I am sure you'd like it, it is just great music that we love. Horse Thief is a great example of just that.
A band from Texas, now "finding themselves" in Oklahoma, with frontman Cameron Neal and his familiar voice. Lovers of bands as Fleet Foxes will feel right at home, only this is even more naked and thruthful. Horse Thief just signed with Bella Union (only the greatest label ever) and will release their new album "Fear in Bliss" April 15.
Hype Machine has an exclusive stream… Plug in. Enjoy.