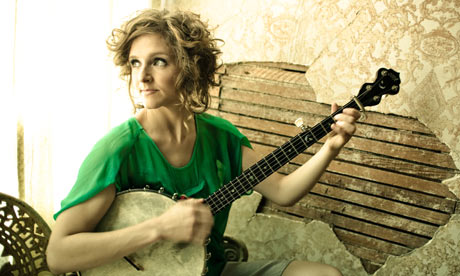 Please check out the fantastic, everlasting, singing-songwriting, Illinois-born, Nashville-based clawhammer banjo player Abigail Washburn.
It´s oldschool American music as we love @ Kentuckyseven, but it is also a new vibe. It´s folky enough to build a village, adding a Springsteen-magnitude making me huffin n´ a puffin.
Her album 'City of Refuge' is out, don´t miss this astonishing bluegrassbeauty. Til then, check out the single 'Chains'.
Abigail´s next gig in Europe:
¤ Fri 20 May London, Borderline.