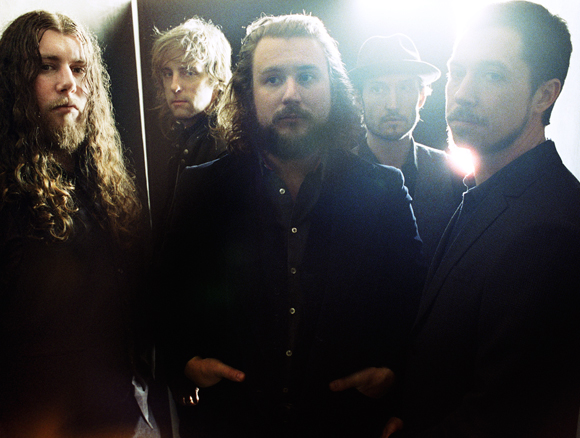 One of the best albums of 2011 is My Morning Jackets 'Circuital'. This darling rockband is touring the shit out of it as we speak. Sat 16 th July they gig Latitude Festival and Sun 17 July the gig Somerset House w awesome support of The Head And The Heart.
Kentuckyseven got a minute with mighty drummer Patrick Hallahan, do check it out.
¤ Circuital was recorded in Kentucky, your home-state. Was that special to you?
"Recording an album is always a special time for us, but recording at home took  it to another level.  There's just a certain comfort when at home…a centering element. And because of this, we didn't have to focus on our surrounds, just the music."
¤ How is the music-scene in Kentucky today?
"The music scene in Kentucky is complicated.  On one hand, you have the mindset that musicians should maintain the traditional bluegrass roots.  On the other hand, you have people wanting to invent.  We like to invent…"
¤ We´d love to go to Kentucky and listen to live music. Where to go?
"Renfro Valley."
¤ Your hopes for 2011?
"Have a healthy baby.  Play as many shows with my friends as possible.  Make more time for my family.  Give back to the universe for all of this positive energy."
 ¤ Kentuckyseven loves the new album, how do you guys rate it?
"Too close to the fire…I'll leave the rating to you.  Rest assured, we're really happy with how things turned out."
¤ What books or records did inspire you in the making of Circuital?
"Circuital was inspired by life lessons, personal growth, and realization.  There are no direct connections to books or records…they are two of many things that shaped our minds leading up to this point."