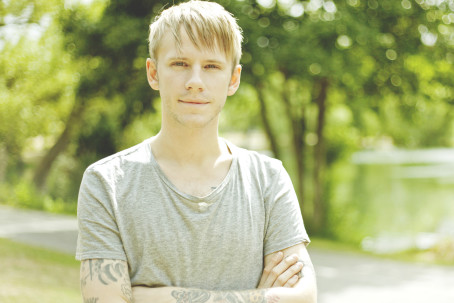 • Joel Borg is the ear on every street. He´s the talk of the town, the shit of the fan, the mojo of hobos. He's also on of the whizz kids behind Way Out West and we got a minute of his time.
1. Thursday is close. What'u doing up til then?
– I'm in Stockholm today. We're having Neil Young, GOAT, Magic Numbers, Seun Kuti and more today at Stockholm Music & Arts. Will be super. The sun is shining and the beer is cold, says Joel Borg.
2. Any personal favorite bookings this year?
– Mac DeMarco, The Growlers, Mos Def and Darkside, Elliphant, The Horrors, Holograms, Hurula, Jaakko Eino Kalevi, Kurt Vile, Les Big Byrd, Södra Sverige, MÖ, OutKast and like 100 others. Also, the film programme is fucking ace.
3. We are really looking forward to Friday night, Broken Twin and Kurt Vile tearing down the opera house of Gothenburg. Thoughts on the operetto gigs?
– Yes. Me too. We love challenging peoples thoughts. And we love having artists in forums/venues they might not play in everyday. But maybe mostly, having people over at places they never been to before. The Opera House is right in the center of the City but I can almost promise you most of the Way Out West audience that will be at Kurt Vile next week have probably never seen anything there before.
—
• Thanks to brother Joel – and check out one of his fav WOW-bands this year below. The Growlers is a Cali-band with that funky cool garage/psych-vibe we adore. Try the song Humdrum Blues and go see them Friday nite at 23.45 @ Stay Out West.