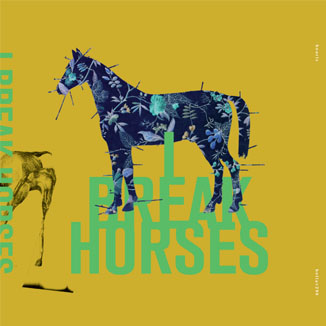 Label: Bella Union
Releasedate: 2011-08-22
Sweden has a way of breeding extraordinary musicmakers, that is a fact. And has been so for quite some time. Bella Union has made it clear that they are signing the absolute best there is today. This is no exception.
I Break Horses, Maria Lindén and Fredrik Balck has taken this fine tradition and taken it to the next level. With their album Hearts they have created a buzz all over the musicbusiness, and no wonder.
The album is shoegazing-pop-dreamy-electronica in a way that it is meant to be. It's like listening to an art exhibition in some ways. The songs just makes you want to frame them, and show them to all your friends.
I would like to say that this album consists of pure magic, and love for the music. It is apparent to the listener that these folks, they know what they have done.
I Break Horses – Hearts 6 out of 7. Just like that.