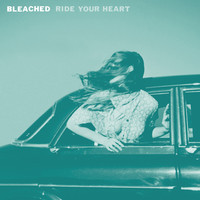 LA-sisters Jessica and Jennifer Clavin are the pumpedup punkband Bleached. It´s a molotov cocktail tasting both Ramones, Merle Haggard and 60's psychrock.
New album 'Ride Your Heart' hit us April 2nd on Dead Oceans, where Destroyer, Phosphorescent, The Tallest Man On Earth and Bear In Heaven also camps out.
There is something extremely liberating with the roundnroundnround guitar and self-evident voices on this gem – 'Next Stop'.
***