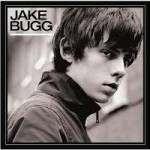 1.    Jake Bugg – Jake Bugg
2012 wasn´t hard. It wasn´t even close. It was the year of Jake Bugg. He´s the gold medal winner of great influences and got the boldness to mix his own drink. He made an album for the ages.This 19 year old fella from Nottingham, born Jacob Edwin Kennedy, started playing the guitar as a 12-year old. Let´s beg he will never stop.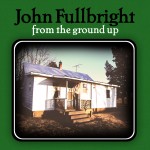 2.    John Fullbright – From the ground up

John Fullbright was born 1988 in Oklahoma. Raised on a 80-acre farm in Woody Guthrie-heartland. He takes the Townes Van Zandt-road and creates an raw Randy Newman-twang with his piano. This is dusty Americana songs from a rusty  rebelvoice, outlaw shit. John Fullbright made a stunning debutalbum.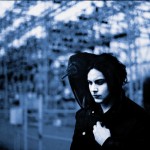 3.    Jack White – Blunderbuss
This dear man keeps spreading his genius around us. With or without him we will not function. He is a part of us, this tenderloin you call Kentuckyseven. He got us by the balls, he is our heart and soul. His debut soloalbum should get every man, woman and child jealous. It´s 13 songs of asskicking revolving doors. Thanks, Jack.
4.    Rival Sons – Head Down
Calirockers Rival Sons got the 70´s bluesrock in their veins. Singer Jay Buchanan´s voice is a gift from God. Or the Devil. We don´t really care cause the Rival Sons will take over the world as we know it. It´s big emotions and big thunder guitars. We´re getting behind the wheel, aiming at the mountain wall at maximum speed.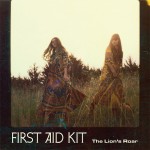 5.    First Aid Kit – The Lion's Roar

The sisters that took the whole wide world in one album. Every tune, every breath from the young swedes, seem to be enchanted. Every line of those country-smelling storys, that tells storys of a life in Stockholm or wherever, beeing a young woman, just hits you right in the face. It is pure magic, and then some.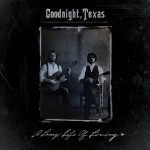 6.    Goodnight, Texas – A Long Life of Living
If you wanna know what real folk-rock-americana sounds like, you only need one song from this album. Pick any one. For us, this is the way it was intended. Jesse, who got caught in the mine, who was supposed to get married… Working on Maggies farm, forever. The sound of this band is so real you can taste it. The drums will show you how to stomp those torn boots.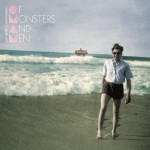 7.   Of Monsters and Men – My Head is an Animal
The icelandic sound has completely entered Kentuckyseven ground. From the first review from Icelandic Airwaves in 2011, this band has totally blown us away. The sound is perfected and the vocals are just icing on the geyser-cake. Marvel at the lyrics on this album. Jeeez, this is poetry on weed…
Some epic 2012-albums who almost made the K7-list:
Mono – For My Parents, Shooter Jennings – Family Man,  The Lumineers – The Lumineers, The Avett Brothers – The Carpenter, Perfume Genius – Put your back N 2 it, Father John Misty – Fear Fun, Shovels & Rope – O´ be joyful, Black Prairie – A Tear in the eye is a Wound in the heart, Kasey Chambers and Shane Nicholson – Wreck & Ruin, Bill Fay – Life is people.