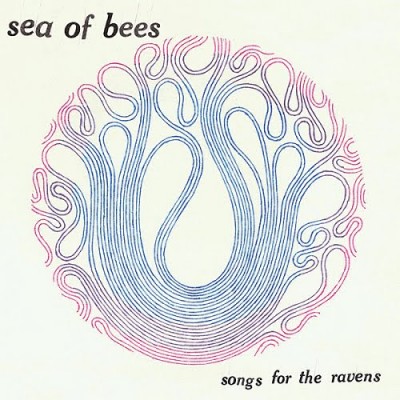 Label: Heavenly Recordings
Releasedate: 2011-02-07
Sea of Bees is Julie Ann Bee's musical project. And the term project is well used in describing this album.
The songs evolve, changes and comes to life when listening to them. Just when you think that you got it, it takes another path. The world of Julie Ann Bee seems to drag you with it. The mysterious, sweet and yet dark songs seem to be telling you a story. Trying to catch on, I find myself humming along to songs I've not yet heard. Feeling poetic yet frantic.
The single Wizbot is one of those songs that just stick. From the very first note. Bee's voice is clear yet fragile. There is something fresh yet familiar with this album. It is a building of sound. My feeling is that I've just entered the lobby. But I will make it to the roof.
Feels like a record that will grow with every listening. Right now it is a 5. Thanks for the ride Julie Ann Bee.
Listen to songs from Songs For The Ravens @ Myspace
Download "Marmalade" @ Seeofbees.com