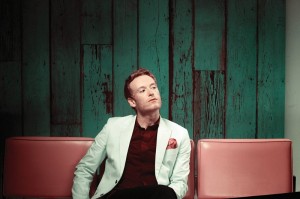 I´m a sucker for good-ol-country-music. And what a perfect countryvoice Teddy Thompson got going on. He floats around in "das gebit" with air under his feet, sweeps from ol to alt to his own folkpop.
All with the love and tenderness so badly needed in the world.
TT has made epic songs as Looking For A Girl and In My Arms and is right now touring America from coast to coast. Bella is Thompson's fifth studio album, released February 7 in Europe and February 8 in the States. Do check it out on Spotify or Myspace.
Five Q's for Teddy:
¤ What are you listening to – right now?
"David Ford, an English singer songwriter and Krystle Warren."
¤ Best book read during 2010?
"Keith Richards book."
¤ Your hopes for this year?
"Good record sales, lots of touring and world peace."
¤ Three artists who inspires you?
"Ray Charles, My mum, Rufus Wainwright."
¤ Who deserves a breakthru in 2011?
"Krystle Warren."