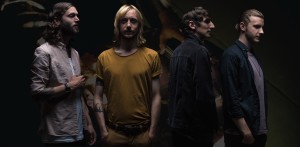 • London-quartet Dry the River got a new song out, the emotional thunderstorm of Rollerskate.
In their own word this is "folky inspired gospel music performed by a post punk band". We say dig!
See this shit live? Try March 31 Pustervik Gothenburg, April 1 Debaser Strand Stockholm or April 2 Babel Malmö.