---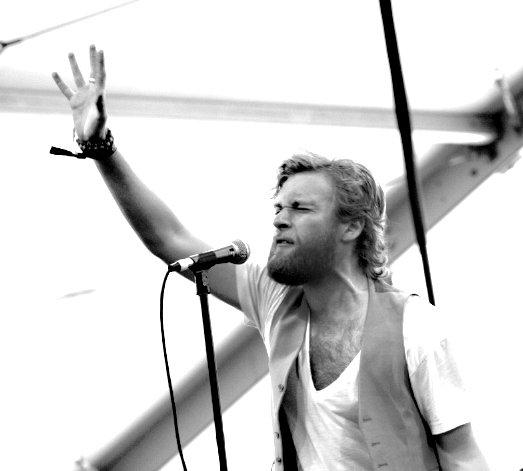 Every once in a while you stumble upon something different. Something overwhelming. Something that – to coin a phrase – fucks you up.
Maxim Ludwig was born in New York, moved to Germany and played blues harmonica live in beer tents at the noble age of nine. Back in the States, Ludwig moved to the hipsterville of Silver Lake where he finished his self-produced debut album.
On stage, Maxim Ludwig walks the walk of great men. The Dylans, The Cohens, The Reeds, they all spring to mind. The band is hard-working, energizing and there for the rising. This is folk music, so good that people should get arrested. Or just set free.
March 16-18 they play SXSW in Austin. They will explode. It will change stuff. Of that, I´m sure.
---