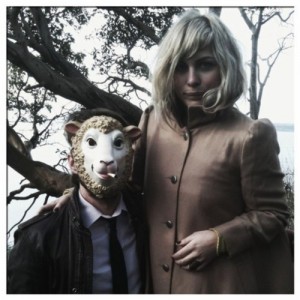 1.    The Head & The Heart – The Head & The Heart
This band did it for us this year, first an amazing live performance and then the album. Mr Jon Russel and the other geniuses play good old Folk/Americana/Roots you name it, but with a smell of greatness that excelled throughout the year. This is the album of the year.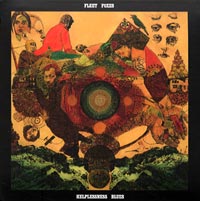 2.    Fleet Foxes – Helplessness Blues
Imagine an orchard. The sun setting. You are among friends and lovers. You take a glass of the local wine and you think about the trees, the harvest and the moon. It´s all here. Fleet Foxes made a true masterpiece that will stand the test of time.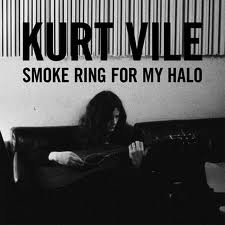 3.    Kurt Vile – Smoke Ring For My Halo
Mr Vile, took some time to get to know. But with this massive ring of smoke he got the full attention. Some Dylan some BRMC and a lot of clean guitars to go with it. Damn this man is something else.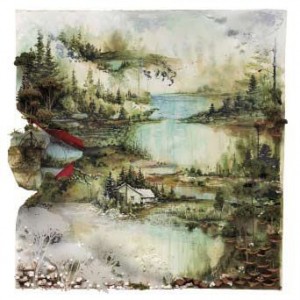 4.    Bon Iver – Bon Iver
Having released pure gold for the last couple of years since the debut, it came as no surprise that Justin Vernon had another batch of magic to send out to his flock of followers. File this under "Golden".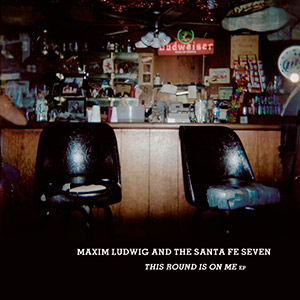 5.    Maxim Ludwig & The Santa Fe seven – This round is on Me EP
As the title of the record implies – Maxim Ludwig and his band equals buddies you´d love to hang out with. The music is brilliant and very American, Springsteenish and Pettyish. Very, very, very dear to us.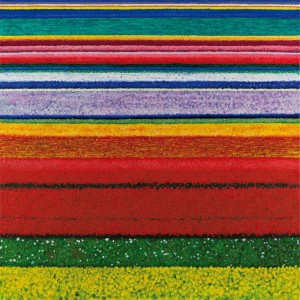 6.    City and Colour – Little Hell
With no fear, in a darkened place, this album lits up wherever you will go. It spills of melodies that lingers and creates the genuine sound of that music that can inspire and still keep you wanting more.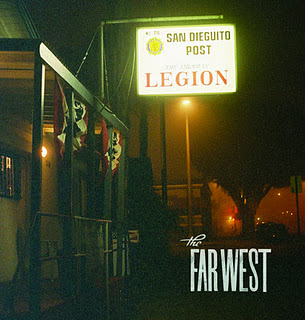 7.    The Far West – The Far West
The Far West got under our skin. It´s country as it´s supposed to be, old-time yet interesting. Heartland stuff. Song titles as "Bound to Loose" and "Bitter Drunk & Cold" tells a story – crank up the volume and hear about it.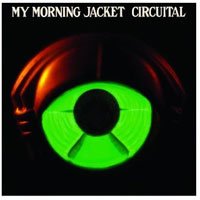 8.    My morning Jacket – Circuital
Sometimes, not very often, an album comes along that is bigger, better and more brutal then other things in life. MMJ made that record. This one is thoroughly made, 100 % full proof. It´s a rock n roll album and we´re just glad to smell the napalm.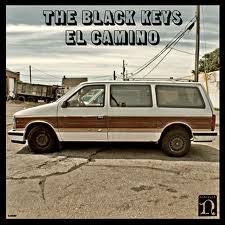 9. The Black Keys – El Camino
To follow up a massive success like Brothers (2010) is hard. But these fellas are the ones to pull it off. Even if it doesn't really fill up the void that has been since the last album, this is real. This is what rock is supposed to be. Still with that garage rock feeling to it. The Keys will rule the genre for a long long time.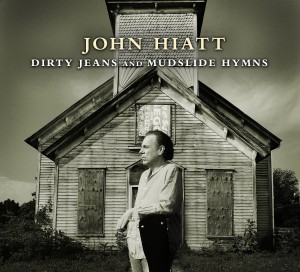 10.    John Hiatt – Dirty Jeans and Mudslide Hymns
Where to begin? John Hiatt made one of the absolutely best songs of the year in the opener "Damn This Town". Fateful down to the core. The album is a tour de force, old school and beautiful, a true companion. A keeper.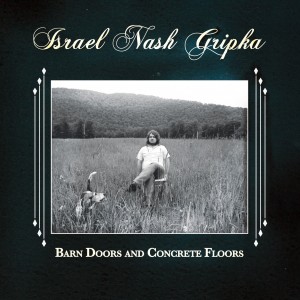 11.    Israel Nash Gripka – Barn Doors and Concrete Floors
This dude from Missouri keeps Americana alive. Creedence, Crazy Horse and Ryan Adams; sure – we got his influences in our veins. But this is the real deal. Mr Gripka got us dancing on our graves.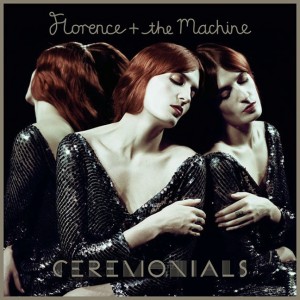 12. Florence + The Machine – Ceremonials
Waiting for this album has been painful. Lungs from 2009 was one of the best albums of that year, and when Ceremonials finally was released, it was like love began all over again. The dog days are over. Florence is back.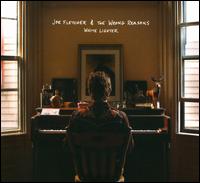 13.    Joe Fletcher & The wrong reasons – White Lighter
Joe Fletcher is probably the coolest cat around. Together with his reasons they got a sound that many great bands would sell their souls for. I write this with my foot stomping the floor. Heavy Country!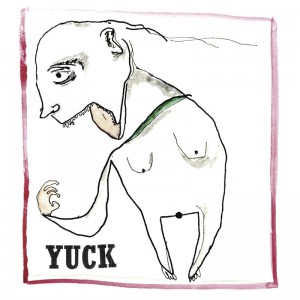 14.    Yuck – Yuck
You can hear Smashing Pumpkins, Pixies, Dinosaur Jr, Pavement and other great influences while examining the DNA of Yuck. What a debut from this UK-band who swings at the USA-90´s – hitting it out of the stadium.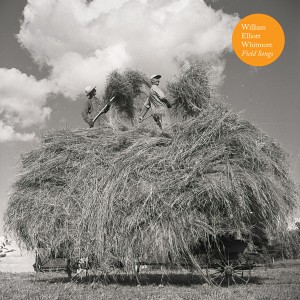 15.    William Elliott Whitmore – Field Songs
WEW always got a place in our Kentuckysevenheart. We believe every word he sings. The banjo, the voice, the earth. The honesty, the tales, the late-night-comfort. Listening to Field Songs pretty much sums it up.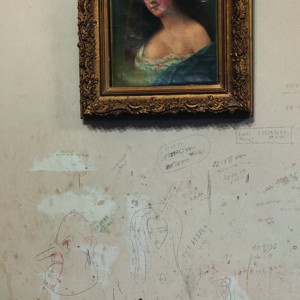 16.    Dolorean – The Unfazed
Al James of Dolorean is one the most talented storytellers we've ever stumbled upon. This album is no exception. Makes you wishing you could just move to Portland, sit on a porch, and just listen to that real country guitars and piano all day. Masterpiece.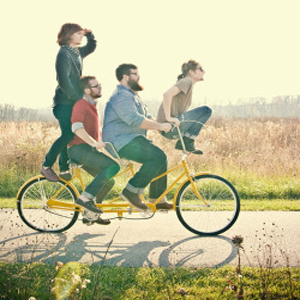 17.    The Apache Relay – American Nomad
Feetstomping feel and severely addictive album, from the bearded and supertalented indie root musicians who are the Apache Relay. You can't help yourself, you just listen and get sucked in.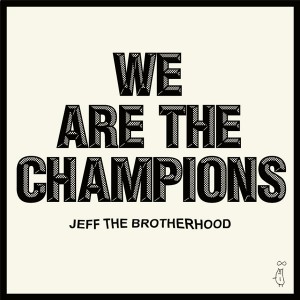 18.    Jeff the Brotherhood – We are the champions
True, raw and that kind of sound that you wish you could have created yourself. These guys have a way of creating music that few could upbring. It's simple, yet right on the money. The Buzz is still building up.  Stay Up Late, and listen.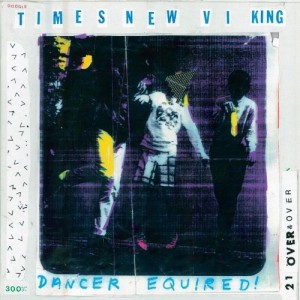 19.    Times New Viking – Dancer Equired
This one itches, hits you hard in the belly and will not go away. An awesome band from Columbus, Ohio who makes their lo-fi-punk-songs in their own special way. Extremely cool.  TNW is talent with a stiff upper lip.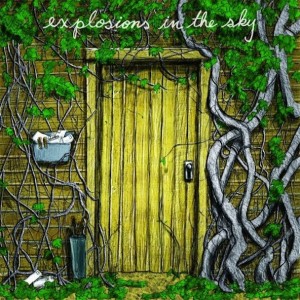 20.    Explosions in the sky – Take Care, Take Care, Take Care
Seeing the band at Way Out West this year just proved once again why this band is so great. With just tunes, the music tells stories that you would never have read anywhere else. It's all over the chart. It's just that great.
7 great that could have been up there with the other magic albums…
¤ Tom Waits – Bad as me
¤ Feist – Metals
¤ Gillian Welch – The harrow and the harvest
¤ The Cave Singers – No witch
¤ Drive-By Truckers – Go go boots
¤ Wye Oak  – Civilian
¤ War on Drugs – Slave Ambient