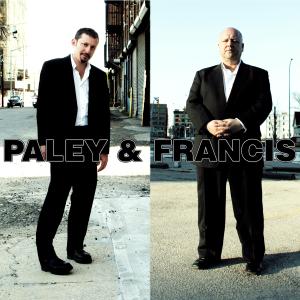 Label: Cooking Vinyl
Releasedate: October 10, 2011
¤ This is nothing new under the sun. This is full proof, one hundred per cent, bootstompin, regular fit, no bullshit, highwayadoring music. Old-Stove-Rock-n-Roll.
Black Francis' collaboration with Reid Paley was recorded in two days in Nashville, Tennessee. All first takes. The pals wrote the music in Paley´s apartment in Brooklyn over three afternoons when Francis was in New York. They cut out all nonsense.
It all comes together in the song 'Seal'. Just a beautiful, swaggering tale with an irresistible backbone of guitars, a bonafied small song that grows up to a 10-storey-building. The way it sneaks up on you makes me wanna go sky-diving or head straight into the next bar. I could have 'Seal' on repeat all year around – still smiling.
Black Francis is best known as the frontman if The Pixies and solo-ing as Frank Black. Reid Paley is a NYC singer-songwriter who had different band constellations since the 80's. Together they sound great. It´s not a masterpiece, but it´s a sweet companion. Fair enough.
5/7 Kentuckyseven's