---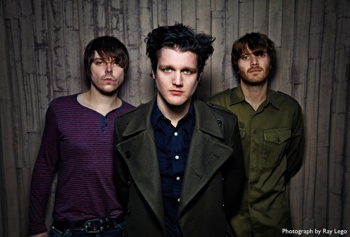 UK power trio The Virginmarys was formed in Macclesfield back in 2006. After a couple of EP´s, finally their high-octane full-length album King of Conflict is out on Double Cross Records. The album hit stores mid-Feb.
Check out great song Dead Man´s Shoes – a cracking acoustic version that highlights singer Ally Dickaty´s stunning voice. Behold!


---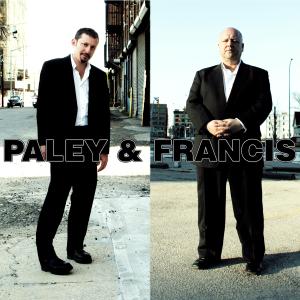 Label: Cooking Vinyl
Releasedate: October 10, 2011
¤ This is nothing new under the sun. This is full proof, one hundred per cent, bootstompin, regular fit, no bullshit, highwayadoring music. Old-Stove-Rock-n-Roll.
Black Francis' collaboration with Reid Paley was recorded in two days in Nashville, Tennessee. All first takes. The pals wrote the music in Paley´s apartment in Brooklyn over three afternoons when Francis was in New York. They cut out all nonsense.
It all comes together in the song 'Seal'. Just a beautiful, swaggering tale with an irresistible backbone of guitars, a bonafied small song that grows up to a 10-storey-building. The way it sneaks up on you makes me wanna go sky-diving or head straight into the next bar. I could have 'Seal' on repeat all year around – still smiling.
Black Francis is best known as the frontman if The Pixies and solo-ing as Frank Black. Reid Paley is a NYC singer-songwriter who had different band constellations since the 80's. Together they sound great. It´s not a masterpiece, but it´s a sweet companion. Fair enough.
5/7 Kentuckyseven's
---
Releasedate: 2011-06-13
Label: Dine Alone Records / Cooking Vinyl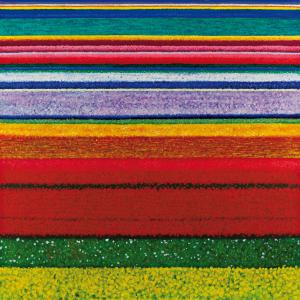 This is – without any doubt in my mind – one of the best records of 2011. The voice of Dallas Green keeps knockin down my door, begging for another listen. Well, I wont let the man down. He is a genius.
City And Colour´s third full-lenght album is simply beautiful. This Canadian fella just needed to sing his first words and the hook hit my heart. It´s a multifaceted tool, it´s a six-way street, it´s all of the above.
The songs were recorded at Catherine North Studios in Hamilton, Ontario – a converted church with wideopen architecture – with producer Alex Newport (Death Cab For Cutie) at the helm. They´ve made a masterpiece.
Take the Dylanesque twist of 'The Grand Optimist', where Dallas Green sings of his dad who always sees things on the bright side. Then, the chorus with the fateful chord and the everlasting line: "I guess I take after my mother." Brilliant.
Or the haunting 'O´Sister' who describes the struggles faced by the singer's own sister through some really tough times. Moving, strong stuff that will make a difference to people. It´s nervy and anxious. It´s hard to get by.
A piece of advise? Don´t miss out on this one.
¤ 6/7 Kentuckyseven´s
¤ Listen: The Grand Optimist
¤ Listen: O´Sister
---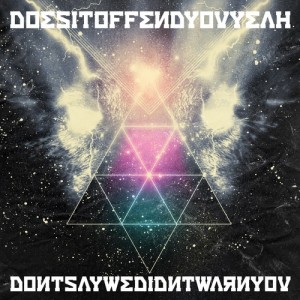 Releasedate: March 15 on Cooking Vinyl.
The second album from Reading-based DIOYY jumps at you from the get-go. This is excellent, full of emotions, uplifting stuff. Buckle up and upset your neighbours.
DIOYY have toured with Prodigy, Nine Inch Nail and Bloc Party and their music is the centerfold of that magazine. Electronic with a prevailing attitude. These guys take shit from no man, woman or animal.
Singer James Rushent is really convincing, his voice will not let go, get´s to your inside. It´s neon light music with that party-punk-dance you actually need every once in a while. Loud and clear.
The band took their bandname from a David Brent-quote; Ricky Gervais´ Office-dude said "My drinking, does it offend you, yeah?" Not a bad start.
And to quote DIOYY themselves; "The funky monkey is coming."
¤ Judge says: 5/7 Kentuckyseven´s
¤ Best track: John Hurt
¤ Drink while you listen: Umbrellas
---