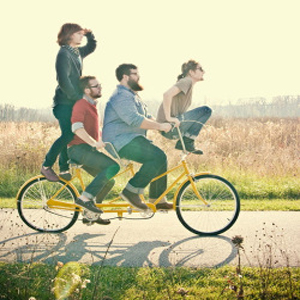 You into heavy drugs as Starsailor, Cold War Kids, The Head And The Heart, The Avett Brothers? Well we are, and guess our delight when we found a new fav band from Nashville, Tennessee.
The Apache Relay is lead singer Michael Ford Jr and his bandmates who creates thrilling folkrock, it´s sturm und drang and a happy shore to be washed upon. Their  sophomore album American Nomad is pure magic.
Eleven songs, one is the cover of the Springsteen-tune State Trooper from his everlasting Nebraska-album. Good taste, I´d say.
And don´t miss the title-track American Nomad. Beautiful Apachestuff.