Releasedate: 2011-06-13
Label: Dine Alone Records / Cooking Vinyl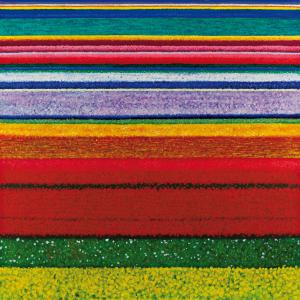 This is – without any doubt in my mind – one of the best records of 2011. The voice of Dallas Green keeps knockin down my door, begging for another listen. Well, I wont let the man down. He is a genius.
City And Colour´s third full-lenght album is simply beautiful. This Canadian fella just needed to sing his first words and the hook hit my heart. It´s a multifaceted tool, it´s a six-way street, it´s all of the above.
The songs were recorded at Catherine North Studios in Hamilton, Ontario – a converted church with wideopen architecture – with producer Alex Newport (Death Cab For Cutie) at the helm. They´ve made a masterpiece.
Take the Dylanesque twist of 'The Grand Optimist', where Dallas Green sings of his dad who always sees things on the bright side. Then, the chorus with the fateful chord and the everlasting line: "I guess I take after my mother." Brilliant.
Or the haunting 'O´Sister' who describes the struggles faced by the singer's own sister through some really tough times. Moving, strong stuff that will make a difference to people. It´s nervy and anxious. It´s hard to get by.
A piece of advise? Don´t miss out on this one.
¤ 6/7 Kentuckyseven´s
¤ Listen: The Grand Optimist
¤ Listen: O´Sister