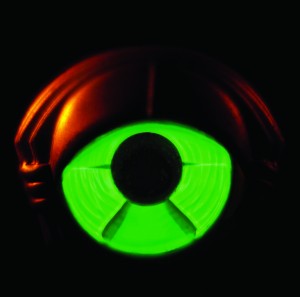 Label: V2
Releasedate: June 6 2011
¤¤¤ Circuital is My Morning Jackets 6th studioalbum. The titlesong, and the album as a whole, is all about coming home.
The band with singer Jim James as the leader of the pack, got back to the homestate of Kentucky and made this one. Good move, it´s their best record so far.
Circuital was recorded in the gymnasium of a Louisville church under the aegis of producer Tucker Martine (Spoon, Decemberists). Converting the gymnasium into a recording studio must have been a pain, but it paid off. The album is recorded live, with James vocals recorded at the same time as the band´s performance.
First and foremost, this is an album. A unit of songs that belong together and need each other, a solidarity, a scarce item in the world of music today. I kneel to the power of these 10 songs. Together they break down walls.
In my mind My Morning Jacket is one of the world's greatest rock n roll bands. They got their own thing going. You can only compare them to themselves. It´s like listening to a good friend, someone you don´t ever want to shut up. It´s like having drinks without the hangover.
Kentuckyseven (of course) loves Kentucky. My Morning Jacket is a great ambassador of the Kentuckian gospel. Long live the bluegrass state.
On #9 Slow Slow Tune I get a feeling of a high-school-prom. Standing next to a beautiful girl, or just a girl, hands sweating, guts disappearing, life pumping thru the veins. Feelings.
This is a classic record, don´t miss it.
¤¤¤ 6/7 Kentuckyseven´s
¤¤¤ Drink while listen: Bourbon
¤¤¤ Best songs: Circuital, Wonderful (The Way I Feel), Holdin' On To Black Metal.