The Concretes – Hey Trouble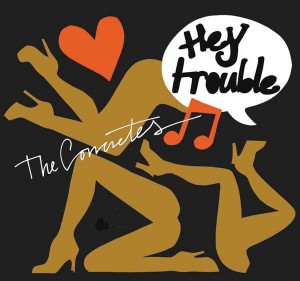 Lisa Milberg, Maria Eriksson, Martin Hansson, Per Nyström, Daniel Värjö, Ulrik Karlsson och Ludvig Rylander är The Concretes. Ett band jag inte ser storheten i.
Påfrestande musik som luktar 60-talspop utan övertygelse. Retrokänslan hänger över produktionen, men jag hade hellre sett Concretes i 2000-talsskrud. De hade behövt bli uppkäftigare.
Vet inte varför, men jag tänker på Brainpool när jag hör Concretes. Inte direkt smickrande. Nej, return to sender.
Betyg: en av sju K7´s.
Drick till: fikonjuice