The Deep Dark Woods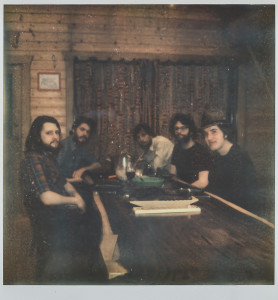 • T'day we got The Deep Dark Woods spinning their magic web over our dull office space. All the way from Saskatoon, and with an alt-country sound others only pray for.
This tight unit of friends have been playing together forever and you can tell by the perfect swing. We found a real treasure – deep within the dark forests of Canada.
Give sweet song Sugar Mama from album The Place I Left Behind a go!