Unsigned: Castlewoods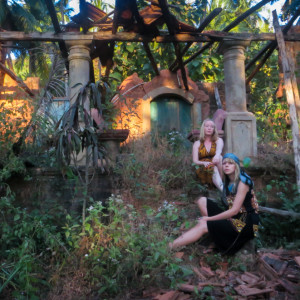 Sometimes I hear a song, or some kind of songwriting, that surrounds my soul in a special way. It's always hard to know why these minutes of music affect me this way. Maybe I don't even wanna know.
I do know that the mighty Gothenburg duo of Castlewoods hit that nerve deep inside of me, that emotional epicenter of severe satisfaction. I'm officially moved and enjoying the ride, to say the least.
Castlewoods are Sofia Assarson and Maja Fredriksson, both freakishly talented singer/songmakers from Sweden. They make folky indie music that surges from the green treetops and down below ground. Songs light as a feather and heavy as the black rain of a revolution.
Try these songs below, a demo called Little Black Sparrow (just imagine this one fully produced…) and a cover of the Springsteen tune I'm On Fire.
•••
•••
PS: I can't help of thinking of First Aid Kit, the breathtaking Swedish duo who is (well-earned) conquering the world. Castlewood is the next big thing. Are you reading this and owning a record label? Well, sign them up.