What are you listening to, Lisa?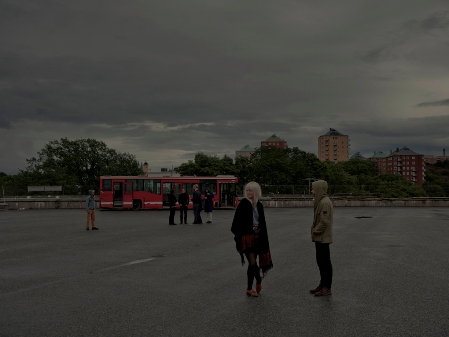 Photo: Olle Kirchmeier
The Concretes, one of Sweden's unhidden treasures in indiepop-music, are on the road, ripping the US apart from coast to coast.
The band has released four full-length albums, since 2003, and has been alive since 1995. After the album "Hey Trouble" in 2007, the band was on hold for a while, but regrouped stronger than ever and released the album WYWH in the autumn of 2010.
We caught up with Lisa Milberg, multi-talented singer of the awesome band, on the road, to see what gets her going on the tour-bus…
What are you listening to – right now?
– At this very moment: Running On Empty by Jackson Browne. Because apparently it's a required listen when on the way to LA in a tour bus…
– Other than that I am all about R Kelly now.
Best book read during 2010?
– Just Kids by Patti Smith. Such a beautiful read.
Your hopes for this year?
– Peace, love, understanding. and a driver's license.
Three artists who inspire you?
– Right now Alex Colville's images really speak to me. They all have at least one song in them.
– Dirty Beaches Lord Know Best remains stuck in my mind.
– And Joni Mitchell warms my heart. Now and forever. Generally I find I am back to a lot the classics again. People who I have always loved, I love now more than ever.
Who deserves a breakthru in 2011?
– How To Dress Well.
Check out The Concretes @ The Concretes.com or on Spotify